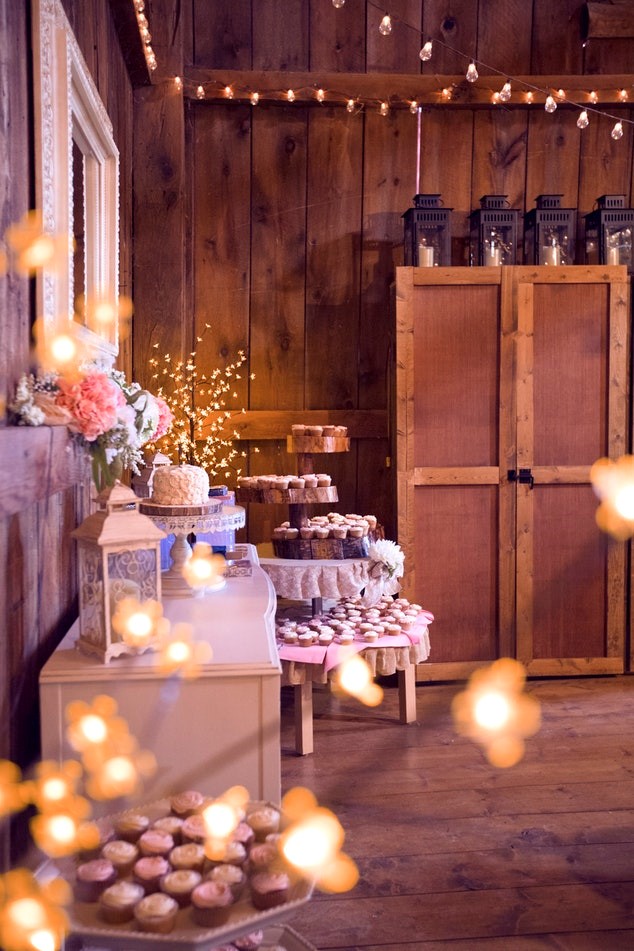 Arizona is one of country's most gorgeous, sun-kissed states. With 300 days of sunshine, this is the state to reserve an outdoor venue for your wedding day. Along with its many days of sunshine, Arizona also features stunning red rocks, mountain ridges, gorgeous canyons and breathtaking sunsets. Here, it's easy to have a modern wedding with a rustic desert feel.
With a quaint, Old Town-style and coveted spa, resort, and golf options, Scottsdale is one of the most popular destinations for a desert wedding. Here are a few tips for planning your desert nuptials.
Where to Book
Scottsdale is full of unforgettable wedding venues. Be sure to check out the Andaz Scottsdale Resort & Bungalows. This resort is located in the middle of Scottsdale amidst flowering cactus and breathtaking views of the McDowell Mountains. It is the perfect backdrop for your wedding. The venue offers an onsite catering and luxury service to make your big day magical. The resorts indoor and outdoor venues will allow for plenty of space for your family and friends. The Andaz is a fun combination of quirky and modern.
To bring modernity into the mix, you may also want to look at The Monroe Abbey. Formerly a Baptist church, the rustic venue has brick walls, steel and concrete. A wedding held at the Abbey will be striking and unique.
Enchantment Resort is a majestic Scottsdale wedding venue option. Taking advantage of the state's beautiful Southwest scenery, the Enchantment resort is situated to let the landscape be your backdrop.
Décor Ideas
There are some wedding vendor sites that can help you plan your rustic wedding theme. Some good ideas include a ceremony arch draped in linen and adorned with flowers. A basic wooden arbor can be transformed into the perfect rustic wedding arch with the right embellishments.
Succulents are growing in popularity. Consider choosing them for your wedding bouquet. They'll add to your rustic desert theme while delivering a modern look that's really trending right now. You can get them in varying shades of green, giving your bouquet a natural and romantic style. To keep your wedding theme modern and rustic, you may want to hold something that's not made from flowers. Holding a bright cone of cotton candy is a popular and fun option as is walking down the aisle carrying a large lollipop.
For your rustic wedding reception, think about using vintage mirrors or pictures of you and your sweetie in a variety of old frames. Eye-catching and unusual, your guests are sure to be wowed by something memorable and unique rustic décor. Boots filled with flowers are a fun way to decorate the tables as are simple,vintage glass vases featuring one blossom.
Catering Recommendations
When planning the food for your wedding, it's always a good idea to consider what's in season. Along with being more affordable, food that's in season will taste better. It's also a good idea to think about the weather. Since a Scottsdale wedding is likely to be warm, serve food that's cool and light, making mains out of items like salad and roasted vegetables.
To keep with a modern, rustic theme, you can serve street tacos and individual fruit pies for dessert. S'mores are another fun and rustic dessert option as is an ice cream sundae bar. For a totally different approach, picnic foods can be a good choice for your rustic, modern theme. This choice lets you serve fried chicken, potato salad, and dinner rolls.
Choosing Apparel
For a modern wedding with a rustic desert feel, the bride, groom and every member of the wedding party can wear cowboy boots. The footwear choice will peak out subtly from beneath a long skirt or appear loud and proud when paired with something shorter.
The Rustic Wedding of Your Dreams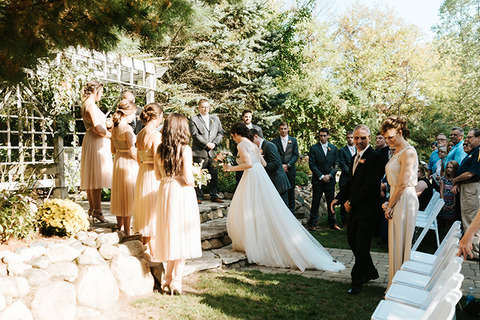 Event spaces in Arizona make it easy for you to have the rustic wedding of your dreams. When you add elements like modern and trendy décor along with catering options that enhance your theme, your wedding will be one for the ages.