There is a huge market during the Christmas season for menswear, specifically for sweaters, shirts, ties, and even suits that are carrying great sales as we draw closer to the end of December.
What to Consider When Gifting a Suit
The first thing to consider is whether or not this gift will be a surprise. Regrettably, you will likely have to resort to bringing the gentleman in question to the store in order to garner proper fit and measurements, although if your man is already rather dapper and stylish you, or he, may already know their sizing.
The problem with purchasing a suit of clothes without knowing exact measurements, or even more likely without having tried the physical garment on beforehand comes with an ill-fit on Christmas morning. If the recipient of the suit loves the design, color, cut, and quality of his suit but it does not fit whatsoever, or cannot be altered to fit easily, you may have extreme difficulty locating the same garment in his particular size – if it is possible at all.
For that reason, it is always strongly recommended that you bring the gentleman in for a fitting beforehand, perhaps after you have mentioned the deception to your wardrobe consultant or a sales associate – a possible ploy being that you need to have him measured for an upcoming wedding or formal ceremony involving one of your out-of-town friends. Be creative, and be sure to get a fit beforehand – or you may be sorry for the lack of foresight.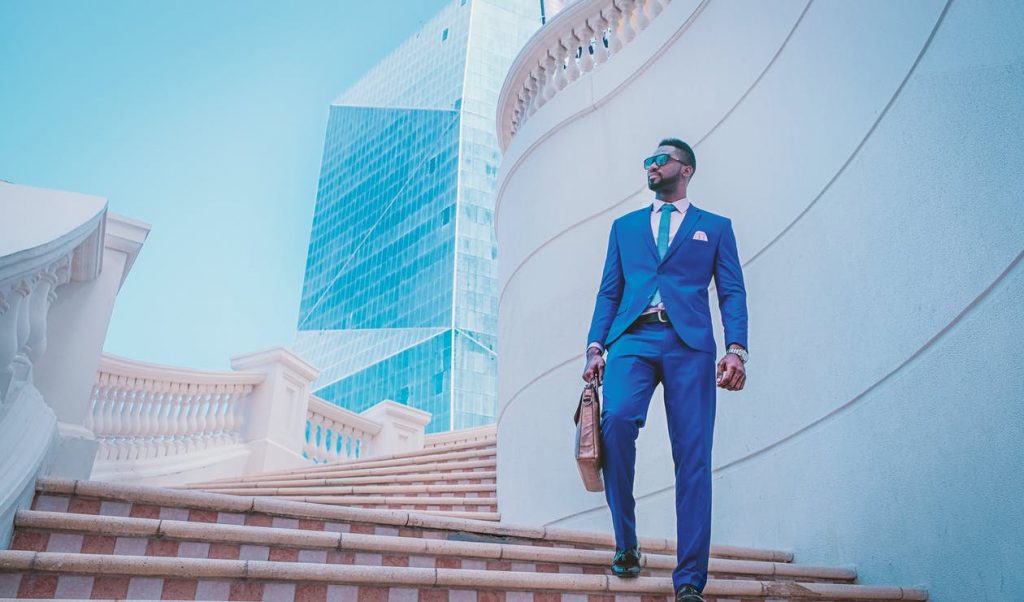 Style Trends, What's In & What's Out
Any olive or forest green garments are most definitely out of style, for now at least.
Double-breasted suits are decidedly out of style, although in peacoats or topcoats this remains a matter of personal choice.
Suits should always be purchased from reputable menswear outlets with fully trained wardrobe consultants or sales associates who are familiar with proper fit, alteration, and style trends. Without this guiding hand, you are likely to end up with an inferior quality product with an inferior quality fit.
How to Dress Up Your Man
Men do not always understand the value of their wardrobe and clothing when it comes to their appearance – in some cases disregarding it as peripheral entirely! Getting your rough-around-the-edges man in your life to invest in a classy, professional look can be extremely difficult but there are a few things that can get the ball rolling!
Buy Something, See if it Sticks!
All of the small hints in the world will amount to nothing – men will often wear what's in their closet and that's the end of the decision-making process. Take the initiative – purchase them a very nice looking sport shirt in their size and make dinner plans, whether it be as a family or a romantic night out. If you are feeling adventurous, take a few pictures of the night's events in a casual setting – once a man sees how good he looks in a crisp new shirt it might turn the tables a bit.
Be sure to compliment the gentleman once or twice throughout the evening but no more than that – too much flattery will get you nowhere and will immediately tip your hand too strongly.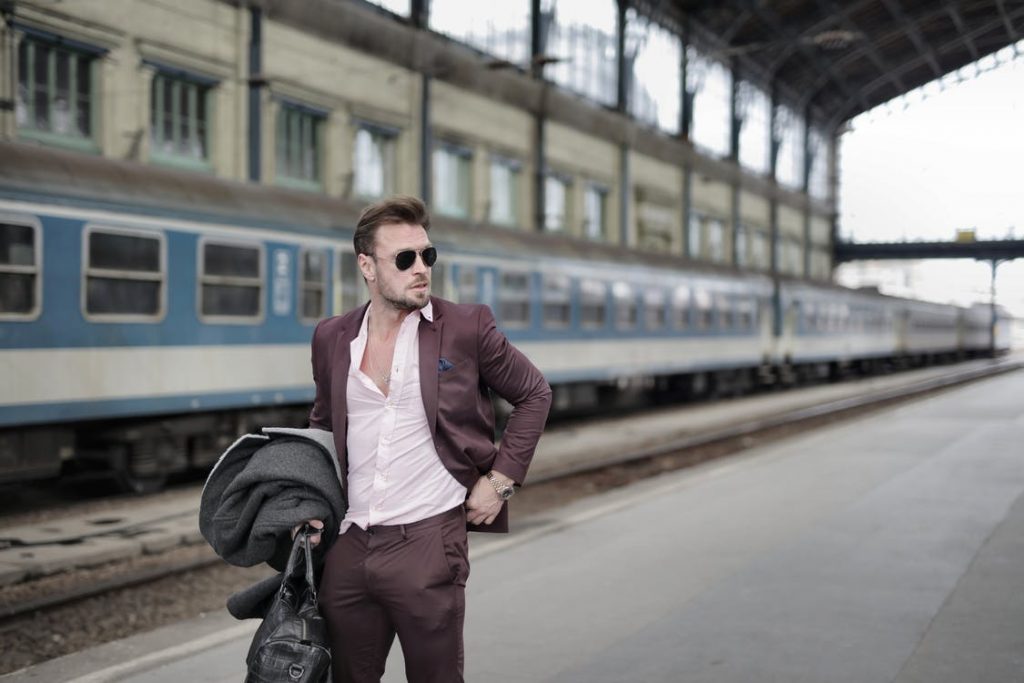 Purchasing a nice item for a man is a compliment – it shows that you feel that he's handsome or professional enough to wear such a fine garment. Do not overdo it all at once or it may come off as pushy, or simply an insult to his current wardrobe (even if his wardrobe deserves it)!
Hey Big Spender, Let's Dance
Being proactive is the key to assisting a man in tuning up his fashion sense – and that means taking the reins and changing the status quo. If you are romantic partners, buy tickets to a local formal ball or dance for the holidays and insist that your loved one go – after all doesn't a girl deserve a little romance?
This is the perfect opportunity to purchase a full suit for your gent. It need not be overly expensive, simply of quality and well-tailored. Allow him to choose the colors, you have convinced him to purchase a suit of clothes and to attend you to a ball – and that victory alone should satisfy your secret desires. As long as the suit does not look absolutely garish due to your partner being inexperienced in color matching – chances are it will look conservative but presentable and that's a wonderful start.
A formal is a wonderful photo opportunity as well. It cannot be stated enough – when a man sees how sharp he looks in a quality, well-tailored suit of clothes with a gorgeous shirt and well-matched accessories – it often shows him his potential. Not only is it a wonderful memory that you will have together, but it may be a great self-esteem boost for your special man and in the making, you've got a suit of clothes and a few dress shirts in his closet!
Cultivating a sharp and attractive image is just as important for men as it is for women – it is simply a byproduct of modern gender roles that, for many men, this maxim has been devalued in the shuffle. By taking the initiative and showing your man his potential for great style and a confident, bold image you are not only treating yourself but treating him to an elevated awareness and self-confidence in his fashion choices.