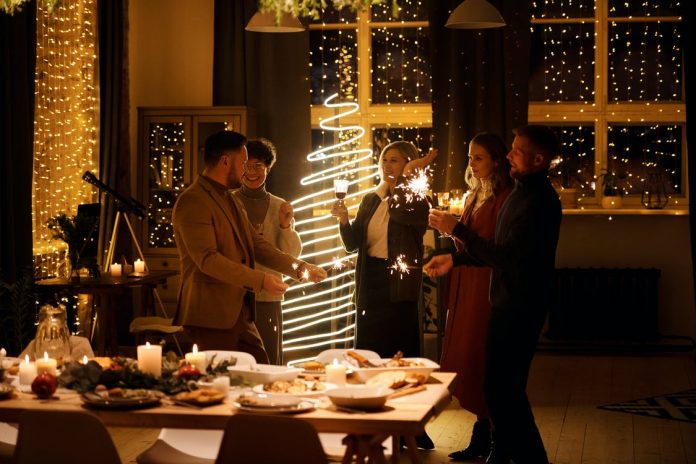 When party planning a New Year's Eve celebration for a mix of friends, adults, senior citizens, teens, kids, or family, an event as special as ringing in the New Year deserves attention to detail and a great party theme idea.
A party theme sets the tone for the whole event and should be chosen with guests in mind. Some ideas here are for mixed age groups. Others are more age specific. Follow links within article for more ideas for celebration or dance themes.
New Year's Eve Party Themes for Teens, Adults, and Active Senior Citizens (or a Mix of Friends)
Teens, adults and seniors may enjoy a fancy or more informal party or dance. Here are two themes that can go either way.
A "Black and White Party":
This could be casual or a black-tie affair.
Invitations should ask guests to dress in black and white.
Decor in the event room will match the theme, including black and white balloons, streamers, and lots of sparkle.
Party favors and party supplies in these colors are easy to find this time of year.
To give the celebration a little extra pizazz, pick one other color to highlight in small doses around the room. Consider red roses on tables or purple bows on the back of chairs.
Activities will depend on the formality of the event age ages of guests.
A "Ring Out the Old Year's Party":
The idea of this theme is nostalgia. Pick a decade or time in history and begin brainstorming from there.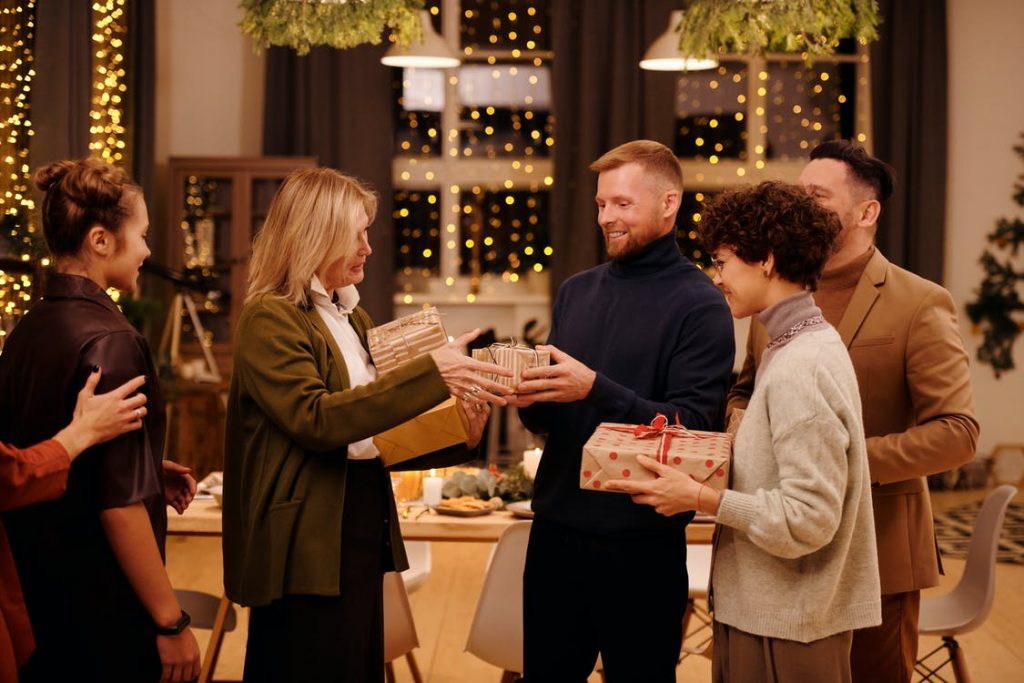 The 50's and 60's have great popularity, with their own special style and rock 'n roll music. The 20's is a fun theme with terrific music selections and clothing styles.
A time in history theme might include knights and damsels, Victorian elegance, or vaudeville acts.
Pick a theme that works for the particular group. Who would dress up in period costumes and who could entertain in the style of the time? What games were popular?
Do research to add as much flavor of the time period as possible in activities, decor, costuming, invitations, food and music.
New Year's Eve Party Themes for Families
While the themes above work well for all ages, when planning parties for teens or kids , a lighter theme is fun.
A "Nostalgic Game Party":
This theme is centered around classic board games.
Thrift shops are a good source of odd games. Consider using game boards and boxes as banquet table "runners" or trivets. Decorate with scattered dice, game spinners, and game pieces.
Some fun games to make available include: Trouble, Scrabble, Twister, and Candy Land. Also set out checkers, chess, and dominoes.
Encourage guests to mingle and switch things up by trading places with a game player at another table. Have a half-hour session where players rotate between games every 7 minutes. This is a good early-evening ice-breaker.
For food choices, include candy crafted with Checkers Candy Molds (available at Confectionery House online), store-bought Pepperidge Farm Chessmen cookies, and bowls of "Candy Land" style candies.
The "No Theme" Theme:
Perhaps the best theme for teens, kids and families is no theme at all.
Simply provide awesome food, good seating, and a few available activities (popcorn and a couple movies for young kids, notepads and pencils for writing New Year's resolutions, and maybe two or three fun group party games).
If guests know each other, the party will flow naturally. If not, mingle and introduce people and soon things will be underway.
Of course, dancing, drinking and other wilder partying can always be added, as party planners and guests prefer.
How to Plan a New Year's Eve Party
New Years Eve is an exciting holiday celebrated by people around the world. Friends and family members eagerly attend parties and gatherings in anticipation of the coming New Year. Some people exchange gifts at this time of year, while some simply make personal goals and New Year's resolutions. Party horns, colorful fireworks and good food usually accompany a New Years Eve celebration.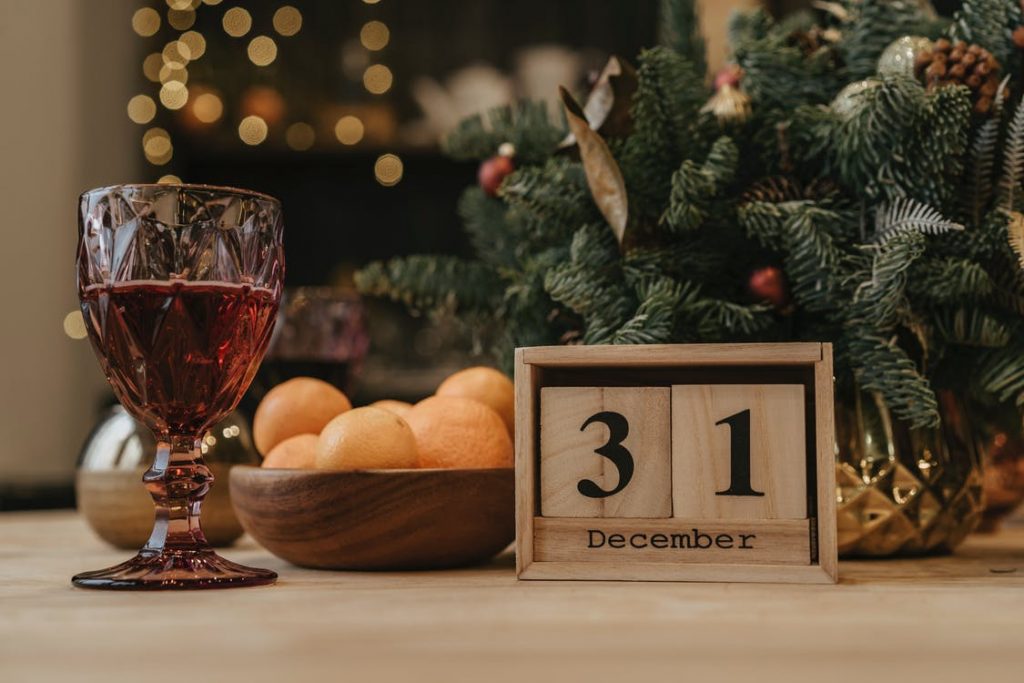 Planning and hosting a New Years Eve party takes a lot of work, but it can be fun as well. Here are some basic tips for planning a New Years Eve party:
Draw Up a Guest List
The first step in planning any party is to draw up a guest list. This will help determine the right venue for the party, the amount of food that will be served, and the kind of entertainment that will be provided. For example, a small party consisting of 20 to 30 people can be probably arranged at a modest home with homemade food and party games. A bigger party, on the other hand, should be held in a function hall or a restaurant. When planning a guest list, keep in mind that the partygoers are likely to bring someone with them.
Send Out Invitations
Aside from deciding who to invite, consider how the guests are to be invited. The most traditional way of inviting guests to a party is by mailing out invitations to every individual guest or couple included in the initial guest list. The party invitation should include the date, time and location of the party, and instructions for responding to the invitation. Include a deadline for responding and an appropriate way of doing so such as by phone, fax or email.
Plan the New Years Eve Party Menu
After determining the number of guests and deciding on the location of the party, it is time to plan the New Years Eve party menu. Since most New Years Eve parties start rather late in the evening, appetizers and cocktails make an excellent idea for food. However, if the New Years Eve party is set at an earlier time, such as five or six o'clock in the evening, consider serving more substantial food and beverages at the party. An elaborate sit down dinner or a buffet is appropriate for this type of party.
Conduct Party Games and Provide Entertainment
When planning a New Years Eve party, also consider the type of entertainment suitable for the party guests. Hire a band to perform for a few hours or during the entire duration of the party. Have a DJ mix some music. Another option is to hire a party host who can conduct games and simple magic tricks. Make sure that all the guests are involved in the fun.
Planning a New Years Eve party requires coordination and hard work. Form a small team with each member carrying out a specific task. Review checklists from time to time and make sure that everything is well coordinated. A well planned New Years Eve party ensures a joyous celebration.