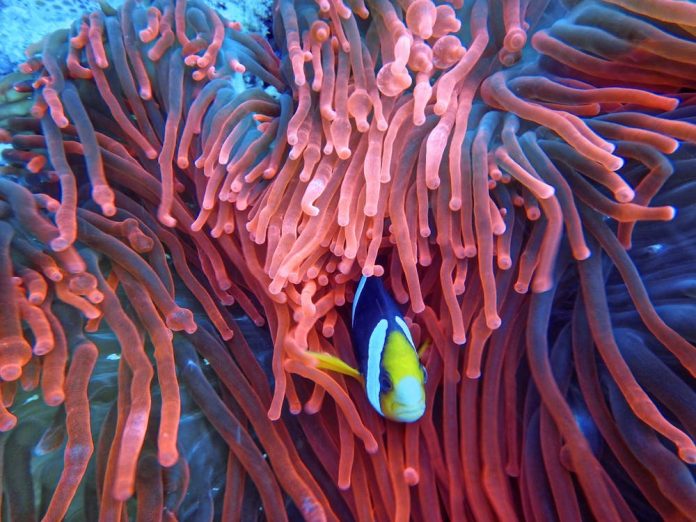 Obtaining an undergraduate degree in marine biology is an excellent way to start off a career in the marine sciences. However, not all schools offer ocean studies and finding the best colleges for marine biology is often difficult. Students should not be discouraged, as marine biology studies do exist for undergraduates. Here are a few of the top marine biology colleges in the United States.
The Best Marine Biology Universities in the Ivy League
Harvard University: Regularly recognized as one of the best universities in the nation, Harvard offers a degree in Organismic and Evolutionary Biology where undergraduates can pursue a Marine Biology & Biological Oceanography track.
Cornell University: This college's Ivy League status makes it one of the top marine biology colleges. Cornell offers a degree in Biology with a Specialization in Marine Biology. Students are encouraged to gain field experience over the summer at the Shoals Marine Laboratory on Appledore Island in the Gulf of Maine.
Duke University: Not technically in the Ivy League, Duke does rank as the number 10 National University according to the US News and World Report for 2010 Duke offers a B.S. in Biology with a concentration in Marine Biology. Undergraduates have the opportunity to take classes at Duke's Marine Laboratory to gain hands on field experience among Beaufort's beaches and estuaries.
The Top Marine Biology Colleges on the East Coast
University of Miami: This college ranks in the top 50 National Universities according to the US News and World Report and its Rosentiel School of Marine and Atmospheric Sciences makes it one of the best marine biology universities in the nation. Students have year round access to the coral reefs, sea grass beds, and mangroves just offshore.
University of Texas at Austin: Another college ranking in the top 50 National Universities, this is one of the best colleges for marine biology because of its Marine Science Institute. Students pursuing the Marine and Freshwater B.S. are able to gain field experience at the Institute on the Texas coast.
Boston University: One of the top marine biology colleges, the Boston University Marine Program offers a B.A. in Marine Science. Students have plenty of opportunities to gain field experience either at the Sea Education Association in Woods Hole, at the Stellwagen Bank National Marine Sanctuary, or through studies abroad. The program also offers a Minor in Marine Science.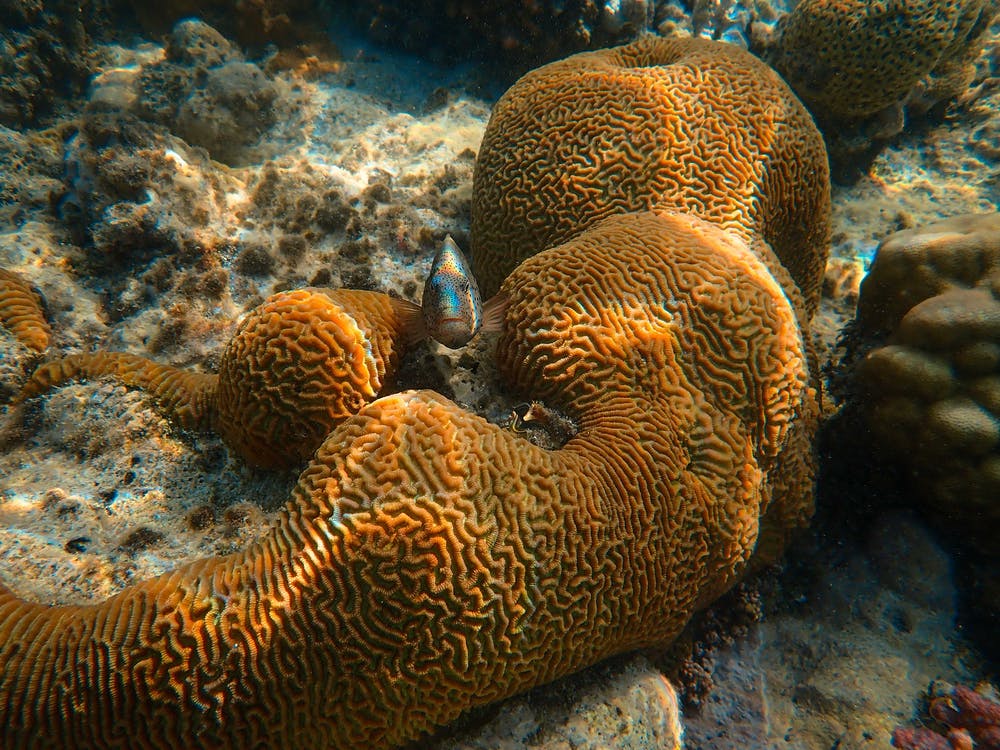 The Best Colleges for Marine Biology on the West Coast
University of California – Berkeley: Ranked as the number 21 National University in 2010, students can pursue a Earth & Planetary Science Major with a Marine Biology track. The program emphasizes an interdisciplinary approach where students study biology, chemistry, and geology.
University of California – Santa Barbara: Located on the coast, students often use the Pacific Ocean for field studies. One of the best colleges for marine science, UCSB offers a B.S. in Aquatic Biology. UCSB also ranks in the top 50 National Universities.
University of Washington: Another top 50 University, here students can pursue a B.S. in Aquatic and Fishery Sciences. The primary focus in this program is on sustainable fisheries and ecosystem-based management. Students can also receive a minor in the program.
Pursuing a Marine Biology Career: Other Majors to Consider
Although pursuing an undergraduate degree in marine biology is an excellent way to start a career in the field, it isn't essential to declare a marine specialization so soon. Serious marine biologists will pursue a Masters degree or even a Ph.D. As an undergraduate a degree in biology or zoology will be sufficient to start a marine biology career. Highschool students may want to consider attending a marine biology summer camp which will look good on college applications and help students gain a better understanding of the field.
Online Courses in Marine Biology
Most continuing education courses target jobs in accounting, finance, hospitality, and marketing. Many adults pursuing further education learn technical skills in electrical engineering, dental hygiene, or computers. However, sometimes the imagination takes a person farther afield. For the adult that wants to become a marine biologist or simply learn more about the field there are several online marine biology courses available.
An Online Degree in Oceanography
The University of West Florida offers an online distance learning program in oceanography. Students pursuing this program earn a Bachelor of Science degree and prepare for a career as a biological oceanographer, a marine geochemist, or for a position in coastal zone management. This marine biology degree is best for those hoping to pursue a career needing a basic understanding of oceanography, but are not planning to pursue a research based master's program later on. Students can also opt to take only one or two marine biology classes they are interested in. Undergraduate online courses range from $123.77 for Florida residents to $553.16 for non-Florida students.
Marine Biology Courses Online for Credit
Most online schools offer biology courses in some form, however few specifically offer marine biology courses. Oregon State University offers several distance learning marine biology classes. Courses include "Marine Biology", "Introduction to Marine Life in the Seas", "Dynamics of Marine Biological Resources" and many others. A course at this school can cost $624 for an undergraduate student and $1284 for a graduate student. The University of California Berkeley Extension Program offers one marine biology course that can be had for $740.
Environmental Studies Programs and Marine Biology Classes
Sometimes it helps to look into a university's environmental studies program to find oceanography or marine biology classes. The American Public University offers a B.S in Environmental Studies and an M.S. in Environmental Policy and Management. Its undergraduate program offers the course "Introduction to Oceanography" while the master's program offers courses in water management. Meanwhile, the University of Exeter offers non-credit bearing courses in its Environmental Studies program with online courses in oceanography and environmental management.
Take Marine Biology Online Courses for Free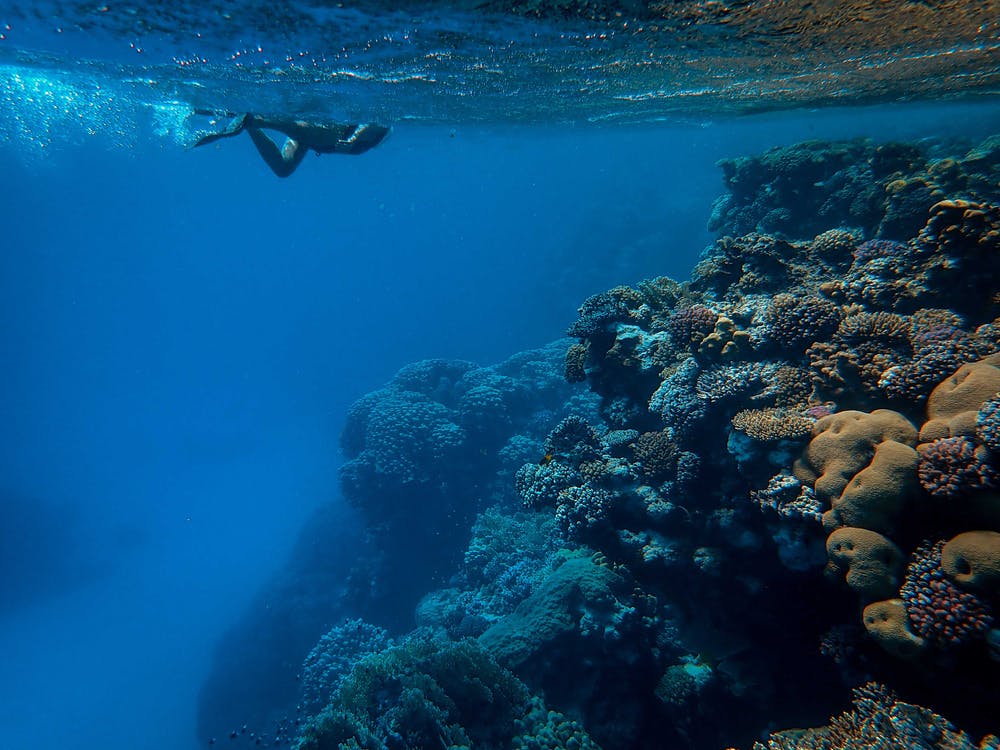 For the student who just wants to learn more about marine biology and isn't worried about gaining credit, there are plenty of resources available on the web. An especially good resource is MIT's OpenCourseWare program which posts the syllabus, lecture notes, and suggested readings for roughly 1800 MIT courses. These include "Marine Chemistry", "Marine Organic Geochemistry", "Marine Hydrodynamics", and many others. This option is excellent for a self-motivated learner interested in taking a free marine biology course online.
There are many opportunities available on the Internet for someone hoping to further their marine biology or oceanography education. Whether its a degree or a few courses there is an online course available for everyone.