In this article, we will discuss about buying cricket world cup shirts, cricket boots and cricket bat. Let us first start with buying tips of cricket boots. A cricket player is on his or her feet for a long time during a game. For this reason due consideration should be given to the footwear worn. Time spent in finding the appropriate cricket boot will potentially improve performance and reduce risk of injury.
The Cut of a Cricket Boot
The cut of a cricket boot refers to the height of the boot up the ankle. In general terms there are two types of cricket boot cuts, the high cut bowling boot and the lower cut for batting and fielding. Fast bowlers are the most common users of the high cut boot as it offers most support for the ankle. With a lower cut the chance of slipping during delivery stride increases.
Although a higher cut increases support to the ankle it also diminishes movement. Given this, it is advisable to warm up and cool down effectively after playing or training to maintain flexibility in the ankle joint.
Cricket Boot Spikes
With regard to cricket boot spikes there are basically four options available:
Complete Spike
Partial Spike – spikes at front of boot
Rubbers – moulded studs or grips with no spikes
Adjustable – spikes can be added or removed or replaced with rubber moulds or grips
The complete spike will offer most stability and is therefore advised for fast bowlers. Players of other disciplines can test to see what option is preferred but must take into consideration the state of the playing area. In soft conditions a spiked boot will afford more purchase whereas in drier surroundings rubbers may prove more appropriate.
Cricket Boot With Toe Protection
Although a toe protector will slightly increase the weight of the boot, it does offer a guard against being struck on the toe by the ball. This may be a sensible precaution against the fast yorker.
Further Advice On Buying Cricket Boots
A thin sole with minimal cushioning in the cricket boot will aid balance and prevent the ankle becoming over-dependent and consequently weaker. It is important to give time for the cricket boots to bed in. Before using a new cricket boot in a competitive match, ease the boot in during net sessions or general fielding practice.
It should be remembered that whether choosing a cricket bat or buying cricket boots there is no such thing as the perfect purchase. In the case of cricket boots one size literally cannot fit all, so time should be taken researching the options available to ensure the footwear chosen enables the player to enjoy cricket safely and successfully.
Choosing A Cricket Bat
Wood Grades of Cricket Bat
The majority of cricket bats are made from the soft fibrous wood, English willow. Comprising a honeycomb cell structure, its natural moisture is conducive to pressing during manufacture and provides bats with a spring like striking capability. Willow is graded in the production of cricket bats.
Grade 1Plus – G1+
The best English willow providing straight even grain with extremely minimal marking of the bat face. Unbleached. Produces high quality bats to the level required for a professional cricketer.
Grade 1 – G2
High quality English willow with straight grain and minimal marking. Unbleached. Produces quality bats for the experienced amateur player.
Grade 2 – G2
English willow with irregular grain. Unbleached. Minor blemishes and prone to reddening of bat face.
Grade 3 – G3
English willow with irregular grain. Usually unbleached. Some marking and discolouration of bat face.
Grade 4 – G4
English willow. Tendency to be bleached. Sometimes non oil with a covering to the bat face.
Size of Cricket Bat
Size of bat is important. The wrong size bat will limit power and stroke of the player. A general guide for the adult player is listed below:
Height 4'11" to 5'2" – Bat Size 5
Height 5'3" to 5'4" – Bat Size 6
Height 5'4" to 5'5" – Harrow Bat
Height 5'6" to 5'9" – Academy Bat
Height 5'9" and above – Full Size
Weight of Cricket Bat
The position of the player in the batting order should be taken into consideration when choosing an appropriate bat weight. A lighter bat for stroke makers with hitters looking to the heavier option can be taken as a general rule.
Opening Bat
2lbs 7ozs – 2lbs 9ozs. A lighter bat aids reaction time to the new ball. The quicker reaction of the lighter bat could mean the difference between a thin and thick outside edge.
Batting 3 or 4
2lbs 8ozs – 2lbs 9ozs. A slightly heavier bat aids more aggressive strokeplay without forsaking balance and reaction time.
Batting 5, 6, 7 and lower order
2lbs 10ozs and above. Heavier bat suited to middle order hitters. Full value for shots and miss hits likely to clear the infield.
Sweet Spot on a Cricket Bat
The sweet spot refers to the area of the bat where the largest amount of power is generated, the area where the greatest reward for the shot is achieved.
Normal Sweet Spot
Approximately 4" to 12" from toe. Suitable for the player with a full range of shots.
Low Sweet Spot
Approximately 3" to 11" from toe. Suitable for the player that favours the drive and aggressive in nature. Suitable for pitches with low bounce.
High Sweet Spot
Approximately 5" to 11" from toe. Suitable for opening bat and player who plays off the back foot. Suitable for player who hooks, pulls or cuts regularly.
Maintenance of a Cricket Bat
Once the appropriate bat has been purchased, maintenance is important in maintaining bat quality.
Things To Do For Cricket Bat Maintenance
Prepare bat by oiling and knocking in.
In close season store bat away from heat / damp in cool / dry atmosphere.
Re apply oil before pre season nets or after long period of inactivity.
Inspect bat for damage and repair promptly.
Things Not To Do For Cricket Bat Maintenance
Expose to temperature extremes.
Allow bat to become damp.
Oil excessively.
Leave for prolonged period in car boot / trunk.
Continue playing when damaged.
Buying a Cricket Bat
Cricket bats are available to suit the player of any standard, technique or budget. Choosing an appropriate one will add confidence and enjoyment and bring greater reward to all players of the summer game.
Cricket World Cup Shirts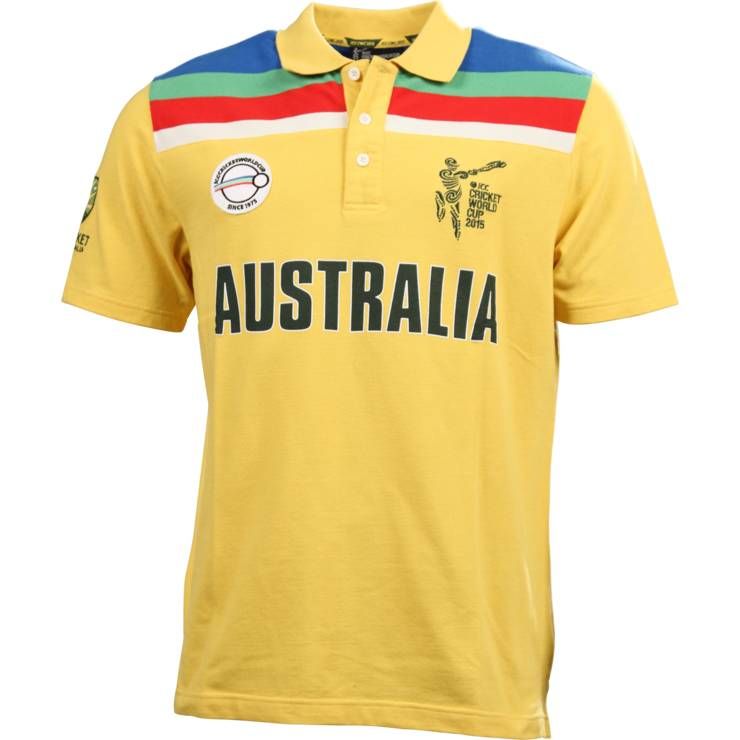 Similarly, many fans like to wear cricket world cup shirts in the world cup year. It is suggested to buy cricket world cup shirts from a reputable brand or from a reputable online retailer like Amazon. The price may vary from low to high depending on the quality. You need to choose whether you want to wear the cricket world cup shirts just once or twice during your presence in the stadium to watch the world cup matches or frequently while playing the game. It is suggested to buy an averagely priced one.