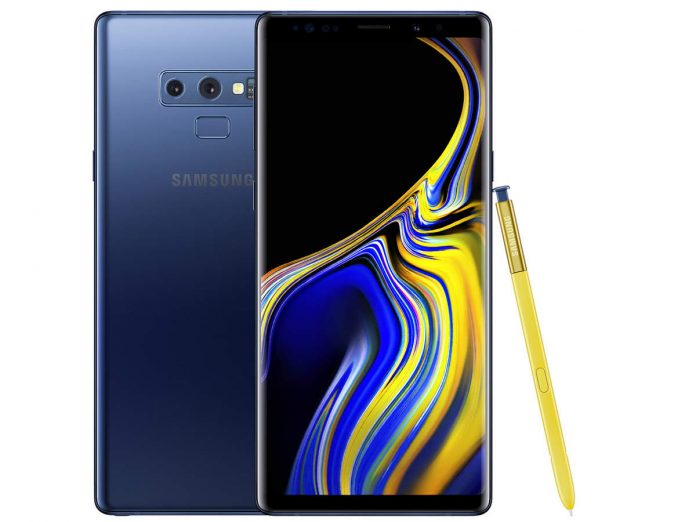 Smartphones have come a long way. From the iPhone to Android to the first IBM Simon. The Samsung Galaxy Note 9 is no mere toy. It's also powerful as hell, with a 6.4-inch screen, 4,000-mAh battery, Qualcomm Snapdragon 845 processor and either 128GB or a whopping 512GB of onboard storage, plus a microSD card if you want more. The trouble for Samsung is that with nearly all phones (including its own) it pushes the limits of what a pocket can hold, so what's different this time? The answer is the S Pen, which is making a comeback in Samsung . Over the years, it has become slimmer and more sensitive, and now it has gained a whole new set of functions.
DESIGN
Samsung is among the very few companies that has a great demand in the market. It has come up with notched screen, which is the new obsession. There's no wonder, last year Samsung was one of the first companies to kick off last year's shift towards tall screens with narrow borders. It even went as far as to come up with the name Infinity Display to boast of its screens' curved edges and narrow sides.The front and rear are glass, and the frame is aluminium.
Althoughthe overall look of the phone is slick, but it doesn't goes anywhere near the cutting-edge.
The Galaxy Note 9 is a really big phone, and despite Samsung's best efforts, it's very unwieldy. It's more squared off at the corners, that might not really look appealing.
The main disadvantage in terms of design is that there's nothing very new or interesting compared to the Galaxy Note 8 (Review), or for that matter, the Galaxy S9 series.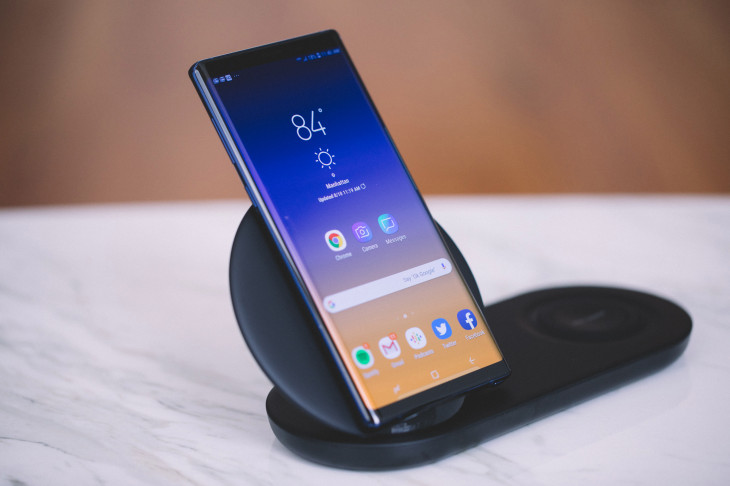 PERFORMANCE
It is highly responsive and easy to live with. It has 6GB of RAM.There are a few shortcuts that make it easier to deal with a phone this size, but it's always going to be unwieldy. Simple things, such as typing a message with one thumb requires a bit of awkward manipulating. Besides that it has an unique water carbon cooling system to diffuse heat, because one too many things are hot in this world (*winky face*). Very high loaded games are not perfectly supported by the phone but two rounds of PUBG can be completed somehow.
BATTERY LIFE AND CAMERA
The 4000mAh battery lives up to Samsung's all-day claim. Out of all the features, it's battery life stands out. So you can go on working with your phone for hours and hours.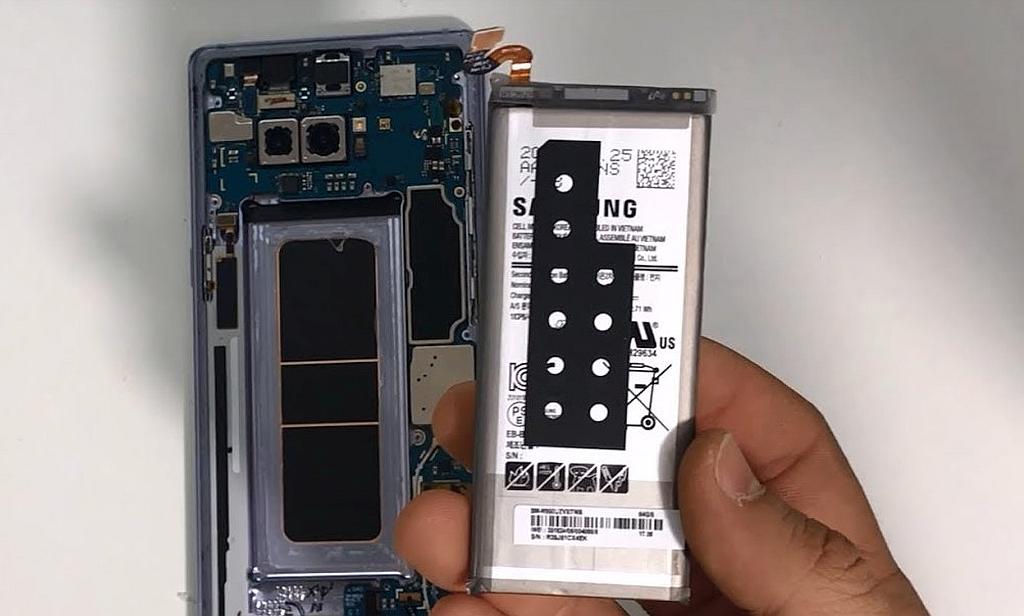 There's nothing new about the camera features. It's almost same like the previous models of Samsung. The primary rear camera include a 1.4um pixel size, dual-pixel PDAF, and optical image stabilisation. While the secondary camera has a 12-megapixel sensor and OIS.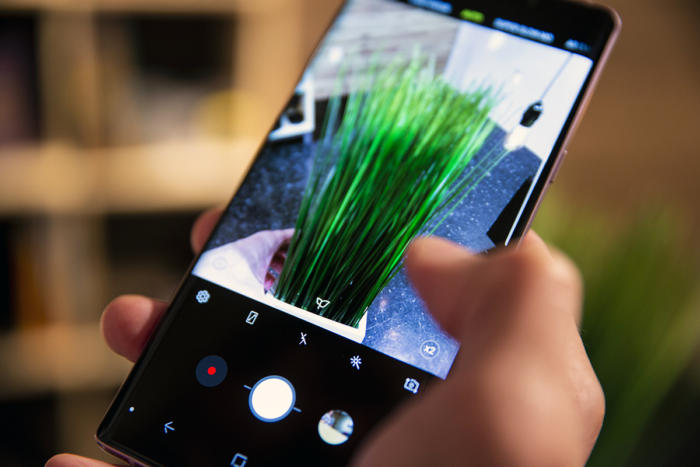 SAMSUNG GALAXY NOTE 9 S PEN
The S Pen has had its biggest reinvention in many years, and now features Bluetooth LE connectivity which turns it into a remote control for the phone. There's only one button, so you're limited to single- and double-clicks. It can remotely set off the camera shutter.
But physically, the S Pen is extremely thin and not as handy as the styli, including the Apple Pencil and Microsoft Surface Pen. That's the tradeoff for being able to slot into a smartphone body. Writing and sketching just aren't very easy or comfortable with the phone in one hand and S Pen in another. The curved screen edges also really waste usable writing area.
Samsung Galaxy Note 9 is the latest member of the Samsung family, launched in August 2018 in India. Samsung Galaxy Note 9 is IP68 Certified Android smartphone that functions on Android 8.1 Operating System and is powered by an Octa-core (2.7 GHz, Quad core, M3 Mongoose 1.7 GHz, Quad core, Cortex A55) processor with 6 GB of RAM. It seems like Samsung has delivered a phone which is not entirely new. Almost like they were trying to make a better version of Galaxy Note 8. What really catches our eyes is how Galaxy Note 9 'reimagines' the S-Pen stylus–the phablet series' biggest feature. With a new Bluetooth-powered stylus, Samsung hopes to open new doors to further boost mobile productivity.