The laptop keyboard is not working? keystrokes stopped responding? keyboard disabled problems all fixed now !!
While using a laptop, you might face some problems with your keyboard. Is this happen? when you using laptop's keyboard to do some work and suddenly keystrokes stopped responding? If laptop keyboard is not working in a proper manner, then you need to troubleshoot it. It is the worse feeling you get when a keyboard is not working in a proper manner. There are many reasons for it may be keyboard problem, drivers problems etc. In this article, you will get to know the solution of all keyboard disabled problems.
Some of the common laptop keyboard problems could be:
The keys stop working.
Wrong characters are typed instead of the right ones.
Keyboard shortcuts do not function
So how would you troubleshoot?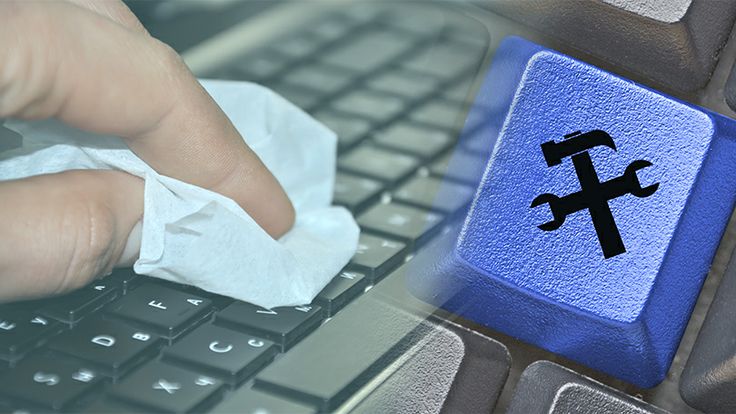 Below are more steps if your laptop keyboard is not working by following this steps.
Fix 1: Download Software
If the keyboard is not working at all, you can try downloading and installing the latest keyboard software from the manufacturer's website like Microsoft mouse and keyboard.
Fix 2: Reinsert your battery
Sometimes laptop keyboard is not working due to some PC hanging problems or battery. So what you need to do is Shut down the laptop, take away the battery, wait a minute or so, replace or reinsert the battery, and restart the laptop. In many cases, turning the laptop off and on again may lead to solving the problem.
Fix 3: Reinstall Drivers
To reinstall the keyboard drivers you need to go to Device Manager: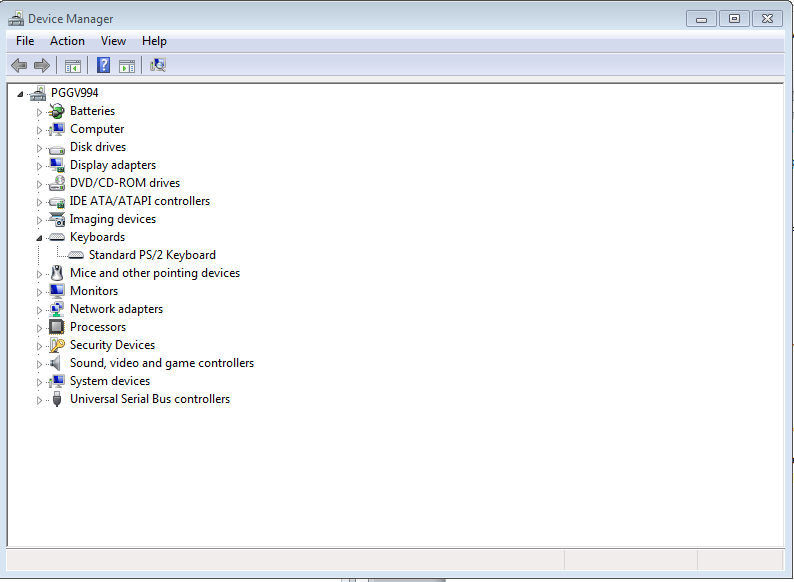 Go to the Start menu and enter "device" in the Search
Click Device Manager in the Programs The Device Manager window is displayed.
Double-click Keyboard. The Keyboards entry expands to display your existing keyboard.
Right-click the keyboard you use and click Uninstall.
Restart the computer.
Your computer detects the keyboard and reinstalls the device drivers.
Fix 4: Any key might be stuck or jammed check it.
If the keys are not working correctly, ensure that your keyboard is clean and free of dust, grime or any other foreign matter. Turn it upside down to let anything clinging to the keys fall out. If you have spilled any liquid on your keyboard, immediately turn it upside down so that the liquid drains out. Dry out the keyboard completely before using it. Sometimes keyboard's one key
Most manufacturers have a diagnostic program to test key response, and you can run that to test the functionality.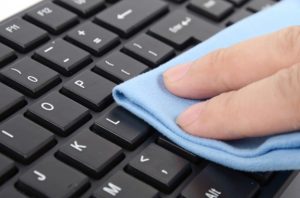 If the keyboard does not function at all or using an accidentally disabled keyboard, it could be defective and you might need to contact the manufacturer. If you are in the warranty period, you can exchange your defective keyboard with a new one free of cost. Using a computer without a keyboard is not possible and you need it to work correctly to get your work done.
Fix 5: Victim of virus
When laptop become a victim of the virus, it starts hanging or virus infected your main files or driver which sometimes lead to keyboard related problems. Your laptop keyboard is not working because a virus deleted them, Scan you laptop to know if your laptop is infected or not with a virus.
Fix 6: Use USB supported external keyboard 
If the problem still continues then use an external USB keyboard. When you will connect it to your PC or laptop, your main keyboard will start working properly and if that not start working and USB keyboard works properly then comment below I will suggest you another solution for it.
After doing all these troubleshooting steps, your laptop keyboard is not working still then you need to check another keyboard to ensure that problem is where located, internally or externally. If another keyboard starts working without hassle then you need to replace that one if not then your problem should be resolved by doing above mentioned steps.
Thanks for reading my post. Pardon if omissions. Join us on social media platform to get daily updates please like and subscribe.
Read more….