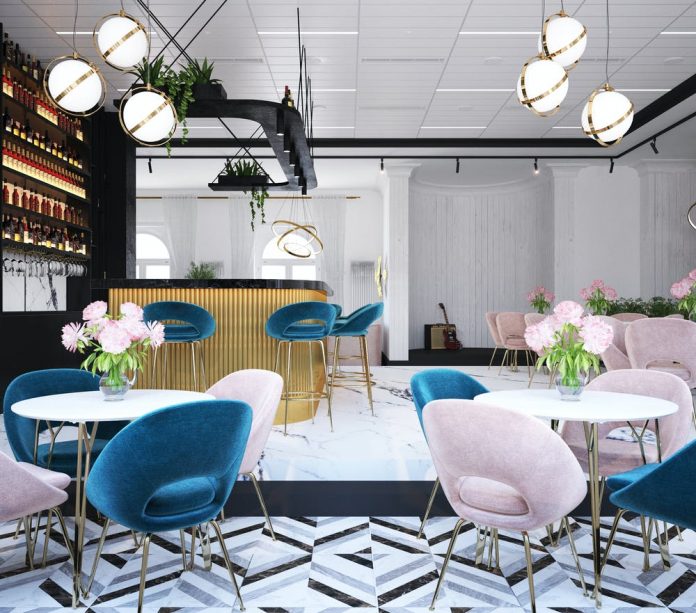 Millions of people flock to Tennessee every year to tour the Great Smoky Mountains and to stay in Gatlinburg. There are plenty of things to do in Gatlinburg from shopping, visiting art galleries or combing through local antique stores. At night, visitors can sample food at a local restaurant or go dancing at a night club. During certain times of the year, there are also festivals and special events such as Gatlinburg's Ribfest and Wings or the Winter Holiday Arts and Crafts Show. While staying in Gatlinburg, couples may want to consider one of these charming places to stay.
Laurel Springs Lodge Bed and Breakfast in Gatlinburg, TN
This bed and breakfast is located in the heart of Gatlinburg and within walking distance of the Gatlinburg village. Built in 1932, the Laurel Springs Lodge was once the site of an old boarding house. As new owners took over, the inn has been completely renovated and combines rustic touches with modern conveniences. Couples can enjoy amenities including private baths, complimentary robes and an outdoor hot tub that sits amid a beautiful garden. The inn even has a special room for honeymooners and offers wedding packages. Some of the things nearby are touring Ripley's Believe It or Not, going on a hiking and rafting adventure or taking a haunted ghost walk through Gatlinburg.
The Gatlinburg Cabins in Gatlinburg, TN
There is nothing more romantic than spending the evening snuggled up in front of a crackling fireplace in a cabin. The Gatlinburg Cabins mountain rental company offers couples the chance to rent a mountain lodge, cabin or chalet. Several of the cabins have hot tubs and amenities such as pool tables, fireplaces and outdoor decks. There are also outdoor activities including horseback riding, fishing or hiking. All of the vacation rentals are situated near downtown Gatlinburg.
Westgate Smoky Mountain Resort and Spa in Gatlinburg, TN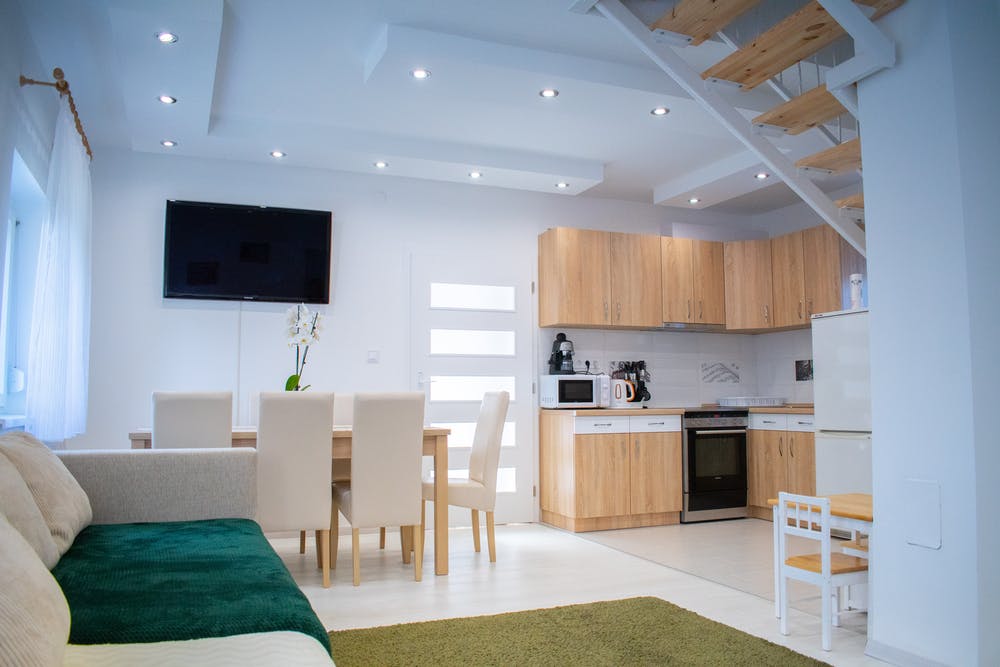 A beautiful resort located just minutes from downtown Gatlinburg, the Westgate Smoky Mountain resort encompasses the mountain's natural environment with the luxuries of a modern hotel. Guests have access to onsite attractions like the indoor water park, spa services, fitness centers and restaurants. Visitors can also request special options such as a couple's massage or catering services for an event. For more active couples, the resort also offers activity programs with onsite lessons.
It is important to remember that Gatlinburg is a favorite for tourists and rooms tend to fill up fast, especially during the winter season. Guests who are looking for a place to stay in Gatlinburg should call ahead to make reservations to ensure a place to stay for a romantic getaway.
What to See and Do in the Great Smoky Mountains
There are many communities to stay in near the Smoky Mountains. One of the most popular is the small town of Gatlinburg. Nestled at the base of the Great Smoky Mountain National Park, it offers some of the best hotels, cabin rentals, restaurants, attractions, and views of the mountains.
Best Hotels in Gatlinburg
Like any other tourist town, there will be some Gatlinburg hotels that are better than others when it comes to quality and cleanliness. To find the best hotels in Gatlinburg, do some research. Read some online reviews of what others have had to say about their experiences in the different hotels. Some of the top rated Gatlinburg hotels on tripadvisor.com include The Lodge at Buckberry Creek, Best Western's Zoder's Inn, Fairfield Inn and Suits Gatlinburg North, Deer Ridge Mountain Resort, and the Bent Creek Golf Village.
Cabins in Gatlinburg
There are many cabin rentals available in Gatlinburg and they can range from rustic to luxurious in quality. Many cabins cater to the honeymooners or couples celebrating anniversaries and offer amenities such as indoor and outdoor hot tubs, private pools, and a more secluded location. Some Gatlinburg cabins are geared more towards families and large gatherings. Many of these will have up to six bedrooms and can offer amenities such as big screen televisions, grills, hot tubs, pool tables, full kitchens, and on site laundry.
Restaurants in Gatlinburg
Gatlinburg offers a lot of different dining options from the familiar Applebee's and Hard Rock Cafe located on the Parkway to the Log Cabin Pancake House on the Historic Nature Trail. There are also a variety of fast food restaurants, good old fashion southern food, and steak houses.
Attractions in Gatlinburg
Gatlinburg offers a variety of attractions such as Ripley's Aquarium of the Smokies, Ripley's Believe it or Not, Hollywood Wax Museum, white water rafting, golf, go-karts, horseback riding, fishing, John Dee's Hypnotized Comedy Show, and Ober Gatlinburg which is a ski resort and amusement park. There is also plenty of shopping and trolleys to help get from one end of the town to the other.
Attractions Within Driving Distance of Gatlinburg
Since it is located right at the base of the Great Smoky Mountain's National Park, there is plenty of hiking and scenic driving. Be sure to check out Cade's Cove, located within the park. Cade's Cove was once a small community, but it was taken over by the formation of the park and it's residents forced to leave. Much of the community was preserved and visitors can have the chance to see what life was like in the mountains during the 1800's. Clingman's Dome is the highest point in Tennessee and it is within an easy driving distance of Gatlinburg.
Visitors can also take advantage of the closeness of other communities such as Pigeon Forge, Sevierville, and Townsend with all they have to offer. Townsend is not as developed as Pigeon Forge and Sevierville are for those who are wanting to truly "get away from it all." Pigeon Forge is the home of the famous Dollywood and Sevierville has some very good outlet malls and the popular Apple Barn with its general store and restaurants.
When to Visit Gatlinburg
Gatlinburg is a fun town to visit year round. Winter offers skiing at Ober Gatlinburg and a wonderful Christmas light's display, spring has the flowers starting to bloom and the park coming to life, summer is always a good time to enjoy the great outdoors, and in the fall the mountains really come to life with spectacular displays of color. Just remember that parts of the Smoky Mountains National Park are closed during the winter due to adverse road conditions and other parts of the park are periodically closed throughout the year due to rock slides. Hotel prices vary throughout the year as well, so be sure to double check the rates for when the vacation is planned.