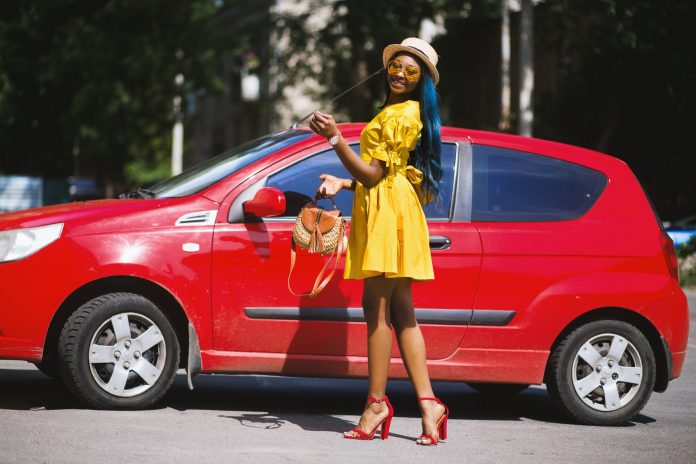 The color fashion trends for the summer season are bold, bright and incredibly vibrant. Add unexpected hints of color into a summer wardrobe by wearing the hottest fashion accessories in the latest color trends. Incorporate color trends with gemstone jewelry, luxurious nail polish, slouchy tote bags, silk scarves and chic strappy sandals.
Tropical Summer Color Trends can make an Outfit Pop
When wearing a bright and bold tropical inspired hue it is important keep the look simple and avoid competing elements. Stick to one or two tropical hued accessories to create a chic and stylish summer look. Wear an exotic shade of nail polish, coral colored lipstick, a chunky and bold colored gemstone encrusted cuff bracelet, a jewel toned bauble necklace or a popsicle hued scarf to add a punch of color to an outfit.
Organic Monochromatic Color Trends Create a Stunning Look
When worn correctly, monochromatic colors can be incredibly mesmerizing. Sheer white, basic black, polished gray, silver and gold are simply stunning and organic colors that work well when worn in a monochromatic fashion. One piece bathing suites, jumpsuits, business suits, dresses and pant suits look stellar when worn in one shade as long as the shade is not an overwhelmingly or excessively bright color. This is why monochromatic hues never go out of style and remain at the forefront of spring and summer fashion every season.
Accessorize a monochromatic outfit with layered beaded necklaces, a bold bubble ring, big button earrings, wedge sandals and an over sized slouchy tote bag to create a sleek and sexy spring or summer look. Don't be afraid to wear large accessories with a monochromatic color trend. When big accessories are worn in a similar shade they create a texturized and layered look which is important when wearing a monochromatic color scheme.
Chic Metallic Tints Rule the Spring/Summer Fashion Runway
The fashion styles on the runway make it pretty clear that when it comes to wearing metallic shades this spring and summer season one should go big or go home! Bollywood style is in and the intricate and detailed gold and silver accessories are undeniably gorgeous. An ornately jeweled broach, a pair of shoulder duster earrings, a mesh bracelet, mismatched bangle bracelets or an over the top bib necklace can be worn to enhance and intensify one's wardrobe.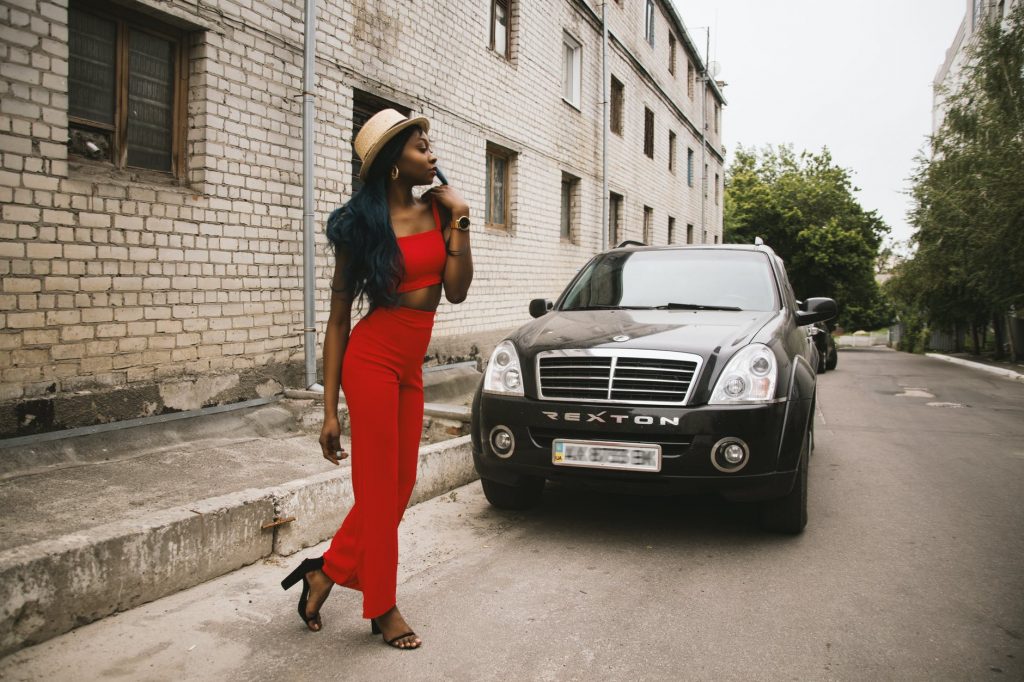 Other ways to incorporate metallic colors into a wardrobe include shoes, sandals, handbags, tote bags, clutches, swimsuits, scarves and eye makeup. There is no end to the creative and stylish ways in which metallic color trends can be worn. Details are important and the more layers and textures worn in a metallic shade the more an outfit will stand out from the crowd for its bold and stylish fashion statement.
This spring and summer fashion season incorporate subtly glamorous color trends into a wardrobe by wearing bold accessories in metallic tints, tropical colors or monochromatic hues.
Chic and Stylish Spring/Summer Fashion Trends
The warm weather is around the corner and along with the changing weather and warmer season comes the hottest spring and summer fashion styles and trends. Create fun, sexy and feminine appeal with a variety of simple yet chic and stylish spring/summer fashion trends.
Capped Sleeved T-Shirts, Cropped Jackets and Pencil Skirts
Capped sleeved t-shirts are a chic and feminine take on the traditional t-shirt. Capped sleeved t-shirts can be worn with virtually anything; however, they look best when the sleeves are shown and highlighted in all their feminine glory. Wear this fashionable and trendy t-shirts with a cute vest and a pair of jeans. Add some funky gold and silver bangles and a pendant necklace and peep to pumps to complete the look.
Cropped fitted jackets are another way to create a stylishly feminine and chic look. Choose jackets in light muted shades such as a gray, cream, taupe and blue. Key design elements to look for in a cropped fitted jacket include an overall tailored shape that cinches at the waist, detailed cuffs and metallic buttons.
Pencil skirts are ultra feminine skirts without being to girly. They are a classic lasting style and cut that can be incorporated into any season. Wear a pencil skirt with a capped sleeved blouse and a stylish belt around the waist. Add peep toe pumps, tear drop earrings and small pendant necklace to create a polished yet classic feminine look.
Maxi Style Dresses, Skinny Belts and Simple Accessories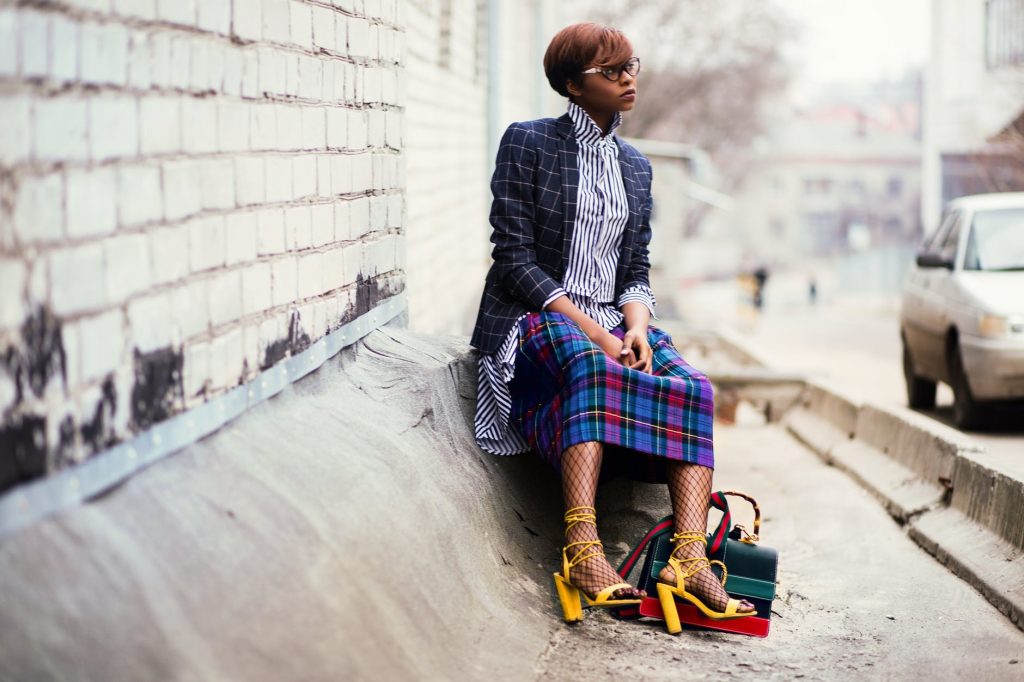 Maxi style dresses are long dresses with lots of movement. When choosing a maxi style dress stick to a solid color or simple pattern. Look for elegant necklines and detailed stitching which adds to the style and appearance of the dress.
When wearing a maxi style dress keep the focus of the outfit on the dress and avoid overbearing accessories that can diminish the elegant simplicity of this gorgeous look. Wear a maxi dress with open toe wedge sandals, thin bangle bracelets and simple tear drop earrings.
Skinny belts can be worn in a variety of ways and incorporated in numerous different fashion styles and trends. Keep several skinny or thin styled belts on hand to accessorize an outfit. They can be worn over blouses, shirts and fitted sweaters as well as with pants, skirts and leggings. Experiment with skinny belts with different outfits. Try wearing them loose on the hip or cinched at the waist. Skinny belts are a quick and affordable way to spice up an outfit.
Simple accessories such as gold and silver bangles, dew drop earrings, vintage pendant necklaces and small hand held clutches are a very easy way to create feminine appeal. Simple quality made accessories never go out of style and can often be worn with a variety of looks and fashion trends.
The winter fashion season has come and gone. This spring and summer season simple accessories, skinny belts, maxi dresses, pencil skirts, capped sleeve shirts and cropped fitted jackets are the must have fashion trends for an elegant and chic look.