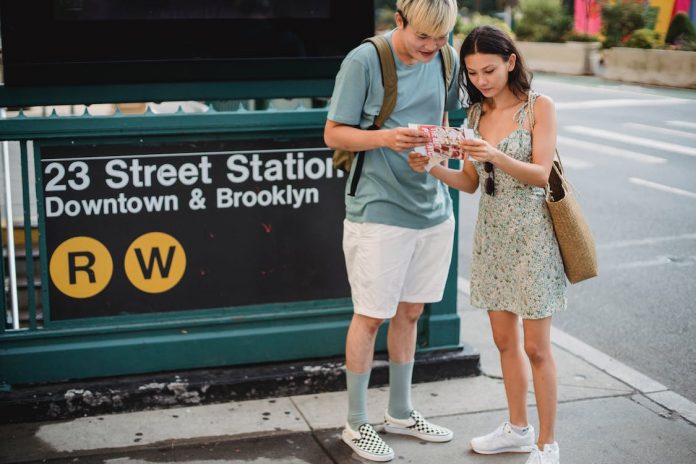 With the holiday season upon us, many people are scrambling to plan last-minute winter vacations for themselves and their families. Tripology, a website dedicated to connecting travel planners with travel agents and other experts in the field, has created a helpful list of the top 10 US destinations for holiday travel. This list was derived from queries to the site by travel agents and tourism trend specialists. The top 10 holiday vacation destinations all have great luxury travel options for the upscale traveler. Here are the most requested US vacation destinations, with insight for luxury travel aficionados.
Top 10 US Holiday Vacation Destinations
1) Las Vegas – Sure, Las Vegas has its detractors; the seedy underbelly of Sin City has been famously chronicled in many films. Las Vegas has its charms as well, though, and it's an overwhelmingly popular choice for conventions, business travel of all sorts, and group trips like bachelor parties. The Bellagio and the Venetian are absolutely luxury hotels, with more to offer than simply a place to crash after losing money at the craps table.
2) Orlando – The theme park capital of the world is, clearly, all about family vacations at Disney World, Universal Studios Orlando, and more. There are lots of cheap hotels and even flea-bitten ones in Orlando, but the two main theme parks – Universal Studios and Disney World, of course – do lodging right.
3) Honolulu –Oahu is Hawaii's most visited island. Tourists come for the diversity of travel experiences, from hotels and restaurants in Waikiki to Honolulu, and the pampering luxury of the North Shore and the west Oahu resort area called Ko Olina.
4) New York City – Love it or hate it, everyone should try to vacation in NYC at least once in their lives. It's the most cosmopolitan of North American cities, with the most to do, the most iconic landmarks, and historic churches and buildings hiding in plain sight. Luxury travel needs are easily sated by shopping on 5th Avenue, culture both high and low are available on Broadway (and Lincoln Center, the Met, the museums …) and the upscale dining is the best in the United States.
5) Ft. Lauderdale –Florida's Atlantic coast is the name of the game here, and the high-end restaurants and luxury hotels dotting the beach attest to this. Look beyond the famous hotel names like the Ritz, and discovery luxury hotels like Bahia Mar and il Lugano.
6) Dallas – Obviously Dallas has more going for it than just the Dallas Cowboys; the Dallas Zoo, Dallas Museum of Art, and Dallas Arboretum & Botanical Gardens are just a few of the other things to do in Texas' third largest city. Ritz-Carlton and Four Seasons are two of the familiar luxury hotel names from which a traveler can choose.
7) Miami – Miami means South Beach for most upscale travelers who like a lively nightlife scene. There are family-friendly aspects to Miami, of course, but young adults have to a certain extent claimed it for themselves, particularly during spring break. The Mandarin Oriental, W South Beach, The Setai and Ritz-Carlton South Beach are just some of the 5-star luxury resort hotels in Miami, Florida.
8) San Francisco – Napa Valley is wonderful for a luxury vacation, and a very short drive from downtown San Francisco. There's plenty of high-end travel activities to explore in San Fran itself, too; Minna Gallery, for example, is an art gallery/nightclub that mixes upscale art gallery perusing with light-hearted cocktail socializing. It's a pleasant way to end a day of exploring the Golden Gate Park, Ocean Beach, or any other legendary San Francisco outdoor activity.
9) Maui – Frequently cited as being the best tropical island in the world, Maui also has a handful of the best luxury resorts in Hawaii. The Ritz-Carlton in Kapalua is a stand out, and its Ambassadors of the Environment takes hotel "kiddie camps" to the next level. The high-end resort area of Wailea is among the most perfect stretches of beaches in the US for luxury travel options: the Grand Wailea, Four Seasons, Fairmont Kea Lani all have the highest standards of service, and the Marriott Wailea is one of the best of the Marriott family of resort hotels you'll find.
10) Los Angeles – From historic hotels in downtown Los Angeles to the luxury hotels stretching along glittering ocean-view beaches, Los Angeles has a lot to sooth the soul of a luxury traveler. Beverly Hills is one of the most high-end cities in the country, and shopping along Rodeo Drive is practically a rite of passage for some luxury travel fans. the beaches of Santa Monica beckon; the best luxury hotels along Ocean Drive here make all of Los Angeles accessible yet also make a trip here feel like a beach vacation, rather than an urban one.
Everyone has their favorite luxury winter travel destination. From Christmas in New York City to celebrating the New Year in Orlando or Maui, each vacation spot has great things to see and do.