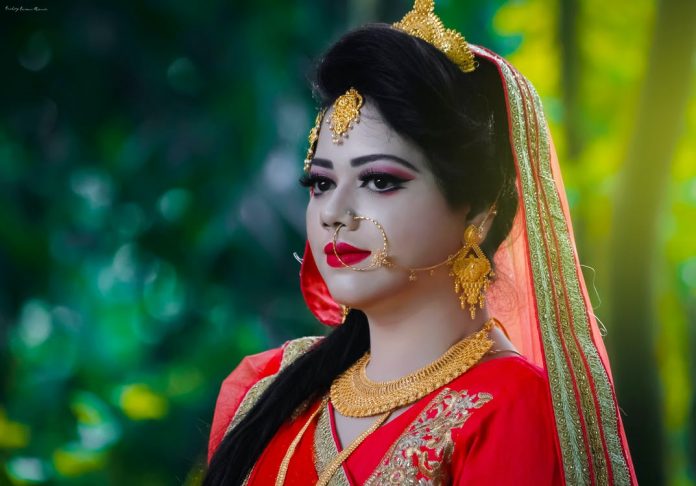 All brides want to look beautiful in their wedding photographs. Wedding makeup plays an essential role in the bride's overall appearance on her wedding day. This is why it is so important to put some thought into color choices. Here are some wedding makeup tips that every bride-to-be should know about.
Wedding Makeup Tips for Choosing Colors
Wedding makeup should look very natural. The key to applying wedding makeup is to make it appear as though the bride is wearing none at all. One of the most important wedding makeup tips to be aware of is selecting colors which complement the skin.
Earthy shades of brown, gray, and purple are usually the best color options for eyeshadow. Gray and brown eyeliner are the best choice for subtle options, but many women like to use black for a more drastic look. Although some brides opt for the smoky eye makeup technique, it is ideal to
Concealer and foundation should match the skin almost perfectly, or be slightly darker if need be. Blush should not be too dark or too vibrant for the bride's natural skin tone. The bride should appear as though she has a bit of color, but not as though she is wearing blush.
Lipstick should be a very light color, such as peach, coral, or brown. For extra shine, it is best to top off lipstick with a clear lipgloss. This will look great in wedding photos.
Hire an Aesthetician to Apply Wedding Makeup
To ensure that makeup looks great on the day of the wedding, the best thing that the bride can do is hire an esthetician, which is a certified makeup artist. Even if the bride feels comfortable doing her own makeup, she is likely to feel stressed out on the day of the wedding. This may seem like one of the pricier wedding makeup tips, but it is important to keep in mind that most salons will only charge about $35 for makeup application.
Wedding Makeup Tips for Flawless Skin
During the months leading up to the wedding, it is ideal to follow a regular skin care regimen. Use a daily skin cleanser, exfoliator, toner, and moisturizer on the skin. Also keep in mind that it is best to avoid changing birth control pills a few months prior to the wedding, as this can cause acne problems just prior to the wedding.
Tips for Keeping Wedding Makeup on the Whole Day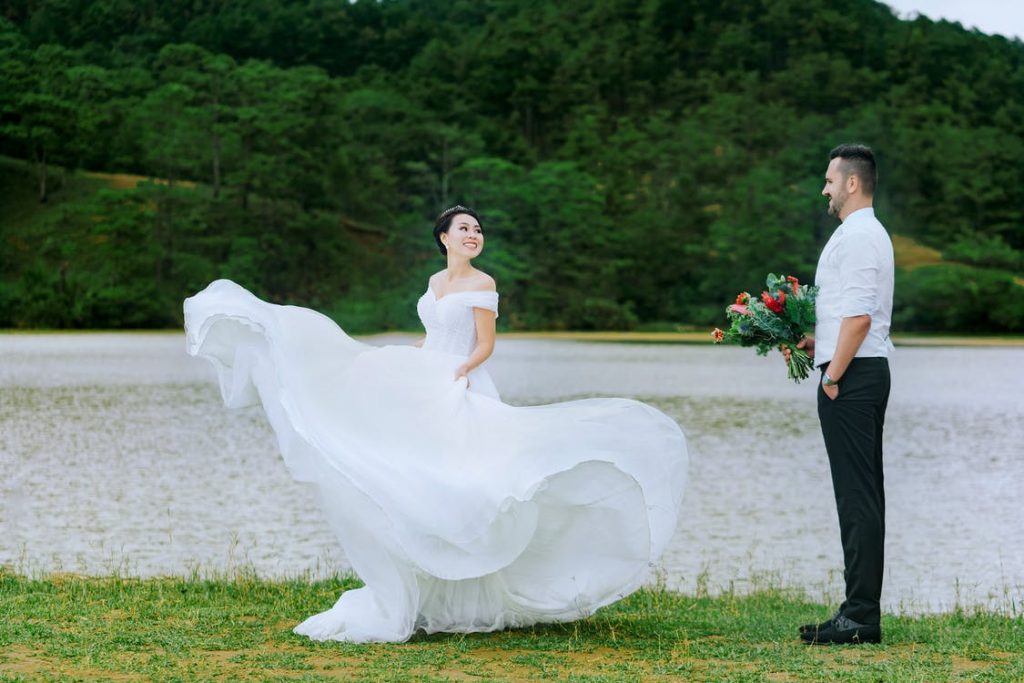 It is important for brides to carry a small bag filled with cosmetics so that they can retouch their makeup during the day of the wedding. This is one of the wedding makeup tips that applies to any bride, regardless of whether they have their makeup done by a professional or not. Keeping the makeup in a cool location if the wedding occurs during a hot month is also very important. Be sure to use waterproof mascara to prevent it from running if there are any emotional moments on the wedding day. It is best to use lipstick which is long-lasting.
These are just a few of the wedding makeup tips that all brides should be aware of. Just remember that looking beautiful for a wedding does not mean wearing drastic looks. Wedding photographs should give an accurate portrayal of the bride-to-be, which is best achieved through very natural wedding makeup.
How to Choose a Wedding Hairstyle
A wedding is the one day in a woman's life when she wants her hair to look fabulous. It is important to have a bridal hairstyle done by an experienced hairstylist for the best results. There are a number of things that every bride should take into consideration when trying to choose a beautiful wedding hairstyle.
Embrace Natural Hair for a Wedding Hairstyle
When looking for a hairstyle for their wedding day, many women try to pass off a hairstyle that doesn't go well with their natural hair type. Although it is possible to get straight hair curly and curly hair straight, it is important to think about what will happen in the event of a bad hair day. Try to choose a bridal hairstyle which is suitable for straight, wavy, or curly hair.
Decide on an Updo or Downdo Bridal Hairstyle
While some people can look better with an updo hairstyle, others just look better when they wear their hair down. A popular wedding hairstyle trend is to wear half of the hair up, and the rest of it down. Experiment with wearing the hair up and down in order to see what works best.
Choosing a Wedding Hairstyle Based on Weather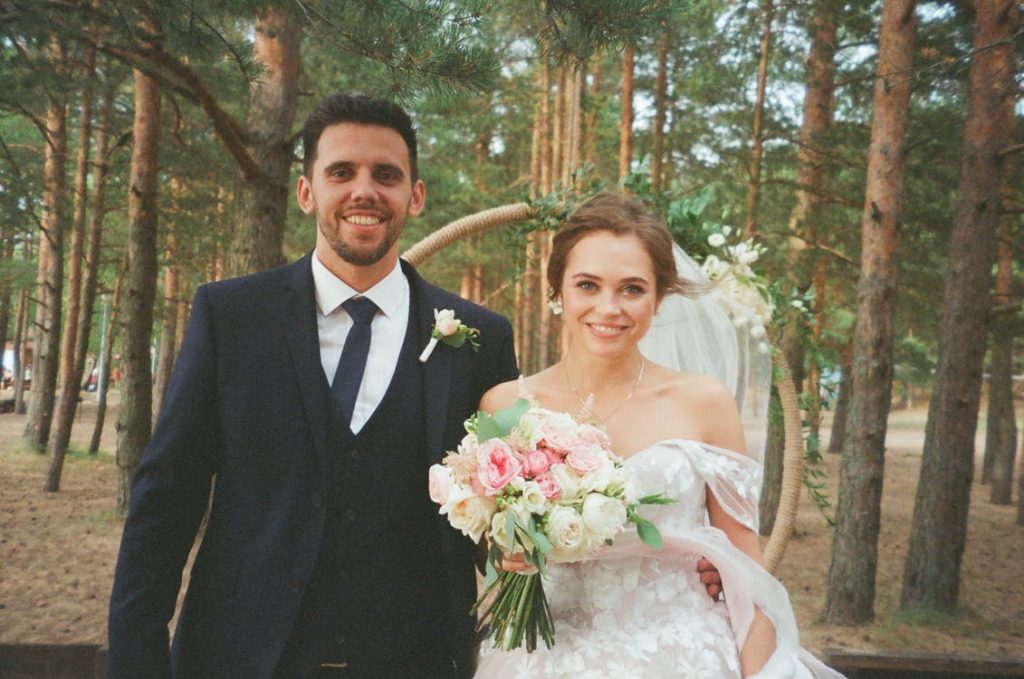 It is important to take the weather into consideration when selecting a bridal hairstyle. If the wedding is going to be on a beach, it may be best to avoid wearing the hair all the way down because of the wind. An indoor wedding may allow for more wedding hairstyle options.
Select a Bridal Hairstyle for Hair Accessories
When choosing a wedding hairstyle, it is important to take hair accessories into consideration. A tiara may not necessarily look as good when the hair is worn entirely down than if it were to be worn partially up or entirely up. A flower in the hair, on the other hand, may look better in either an updo or downdo wedding hairstyle.
Deciding on Hair Color for a Wedding Hairstyle
Be sure to consider what hair color will be most appropriate for a bridal hairstyle. Many women who get married during the months of spring or summer like to lighten their hair a bit, such as with through hair lights. There are also some people who do not believe in adding any color to their hair when they get married because they want it to be natural in wedding photographs.
These are just some tips for choosing a wedding hairstyle. The most important thing is for the bride to choose a hairstyle for her wedding that she likes. With the services of an experienced hairstylist, almost any bridal hairstyle can look beautiful.