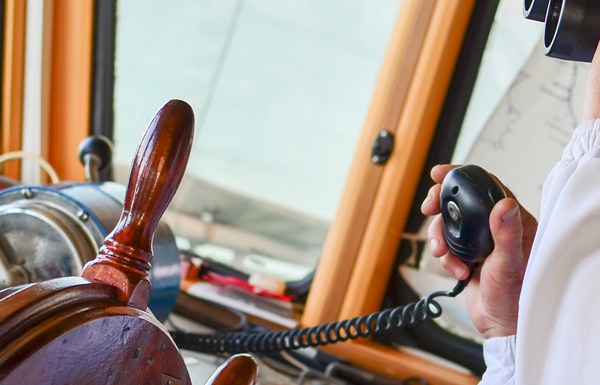 Carriage of a marine VHF (Very High Frequency) radio is one significant step boaters can take to ensure their safety at sea. Cellular phone use has become ubiquitous with outdoor activities, but this communications technology has many shortcomings in the maritime world.
Cell phones depend on the presence of a functional cell site that is tied into the national telecommunications system. Cell sites are typically concentrated where population demand can provide potential customers for the phone service carrier. Remote marine and waterfront locations are less likely to have overlapping cell site coverage. Boaters routinely experience dropped calls and dead coverage zones are common in many regions.
The Coast Guard has made a substantial investment in VHF radio equipment and operates numerous radio sites in remote locations across the country to ensure boater safety through maintaining adequate communications capability. VHF marine radios improve boater safety through a number of installed features and capabilities.
Digital Selective Calling (DSC)
Digital Selective Calling was rolled out as part of the Coast Guard's commitment to the Global Maritime Distress and Safety System (GMDSS). This technology is available on most newer VHF marine radios and it allows an automatically formatted distress call to be transmitted to search and rescue authorities during an emergency. Use of DSC on boats equipped with a compatible GPS receiver allows actual geographic coordinates to be included in the distress call. One added advantage of having a DSC equipped radio is that each user has a unique identification number and users can call other DSC equipped radios directly, much like a conventional telephone system.
Weather Radio Service
The National Weather Service (NWS) offers several marine weather forecast products through their weather radio broadcasting system. In cooperation with the Coast Guard, the NWS provides nearly continuous coverage of all coastal areas in the United States, including the Great Lakes, Hawaii and much of Alaska with their weather messages. Weather radio is an all hazards warning system. By monitoring marine weather channels on a VHF radio, boaters can receive warnings of impending severe storms, potential tsunami activity or notices about other natural disasters.
Rescue 21 System
Marine VHF radios are the preferred method of communication with the Coast Guard. The lifesaving agency has made a significant investment in a radio communications program called Rescue 21. The goal of Rescue 21 is to provide continuous communications coverage throughout the country between the Coast Guard and mariners. The system has direction finding capability and is designed to insure interoperability between multiple federal, state and local agencies.
Advantages of Carrying a Handheld Marine VHF Radio
The fixed mount marine VHF radios installed onboard a boat transmit with an output of 25 watts and can be received at distances of up to 20 miles, depending on the terrain. Many boaters purchase and carry a second handheld VHF radio. These radios have limited range and while they can't replace the capability of a fixed mount radio, they have some advantages.
Having a handheld radio is very handy for maintaining contact with groups going ashore. Having a second radio allows a skipper to receive broadcasts from multiple locations while onboard. In an extreme situation, handhelds can be taken along if there is ever a need to abandon ship. Newer handhelds have extended life batteries and very resistant to water damage.
A good quality fixed mount radio can be purchased for around $200 and portables can be had for a little less than this. Marine VHF radios represent an excellent investment in safety and functionality for boaters.
Rescue 21
The Mission – Most of us have a basic understanding of what the Coast Guard does for our country everyday. The agency has continued to be tasked with its traditional missions, search and rescue, pollution response, drug interdiction and boating safety. In the aftermath of September 11th and creation of the Department of Homeland Security, the Coast Guard has seen its responsibilities increase and original mission creep. Continuing to support it legacy missions, the agency took on additional duties to protect our shores from terrorism and better secure the borders.
There are 95,000 miles of coastline for the Coast Guard protect in the United States, spanning a remarkable diversity of terrain and geographic conditions. Marine waters are used by commercial lobstermen in Maine, cruisers following the intercoastal waterway of Florida, workboats serving oil platforms in the Gulf of Mexico, container box ships docking in the Port of Los Angeles, and oil tankers offloading at Cherry Point, Washington. Adding the waters of Hawaii and Alaska brings another order of magnitude into describing this diversity. Some 78,000 boaters use these waters of the United States each year.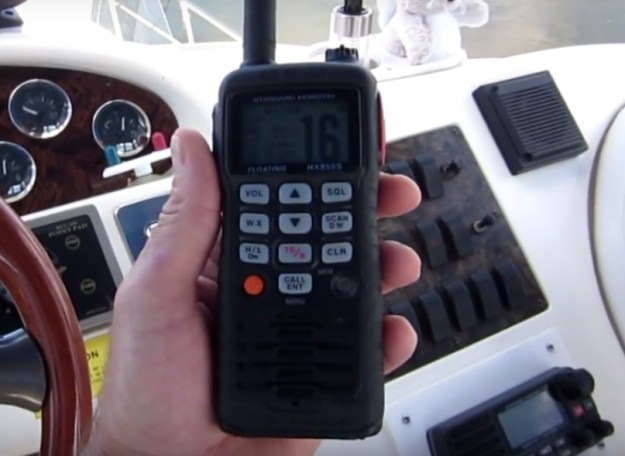 History of Rescue 21 – Missions and contacts with the boating public depend on the Coast Guard having good operational communications. The Coast Guard, like many other military organizations refers to the interaction of communications and operations as command, control, and communications (C3). A national system was constructed by the agency in the 1970's to receive and react to marine VHF radio distress calls. Facing gaps in its area coverage and failures in existing technology, the Coast Guard proposed moving in a new direction in the 1990's.
It was called National Distress and Response System Modernization Program (NDRSMP). NDRSMP would replace the current communications system and provide the Coast Guard with a greatly advanced C system. There were probably other good reasons for it, but since NDRSMP just doesn't roll off the tongue, the new initiative was renamed Rescue 21 in September 2002. Both phases of the Rescue 21 contract were awarded to General Dynamics of Scottsdale, Arizona. Work on the new program first began in the northeast during 2003 with the first rescue attributed to Rescue 21 being made in November of 2005.
Components and Technology Used in the Rescue 21 System
Components: – Rescue 21 replaces many aging radio systems and employs a number of new components in the field.
More than 270 communication consoles installed in key Coast Guard facilities
350 new remote transceiver sites improve radio coverage and network connectivity
More than 3,000 portable VHF radios for Coast Guard personnel
Installation of new transceivers in Coast Guard assets like helicopters, cutters and small boats
Construction of portable transceiver stations and towers for use in natural disasters
New Technology: – Rescue 21 will adopt a number of new technologies to improve its communications system and boater safety.
Incusion of direction finding equipment accurate to 2 degrees
Enhanced interoperability of radios used by multiple agencies
Improved quality of radio sound and clarity of distress calls
Implementation of Digital Selective Calling (DSC) service for radios equipped with DSC
Archival of distress calls and ability to monitor multiple channels simultaneously
The GAO recommended that a new schedule be prepared for reaching initial operational capacity and the Coast Guard agreed with the finding. The delays are worth the wait. If the Coast Guard can reach their operational goal of communicating via DSC, being able to receive an one-watt radio signal from 20 miles offshore and increasing system coverage to 98% of the United States coastline, it will benefit every mariner.