Your computer is low on memory? or it's showing the errors like "computer is on low memory" or "system is on low memory" ??
It's a very common problem these days while working on our PC or laptop and suddenly a warning comes- your computer is low on memory. It happens generally when we open few tabs of our Browser or maybe some 2-3 task simultaneously. So here are few possible solutions.
With the passage of time, the speed of Windows may undermine due to lack of memory available which may get quite irritating at times. This article will help you to get rid of this problem.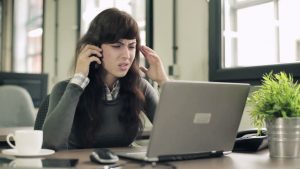 Fix 1: You can alter the paging file as per your need. To do so –
Open run and type "sysdm.cpl" in run dialogue box and hit enter.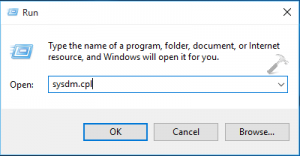 A system properties window will open. In that, go to Advance tab then click on Settings option under Performance.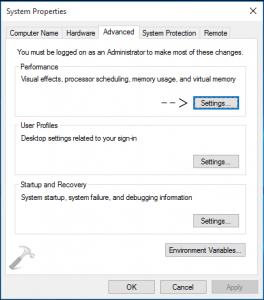 Click on the Advance tab in Performance option window. Then click on Change which you will find under Virtual memory.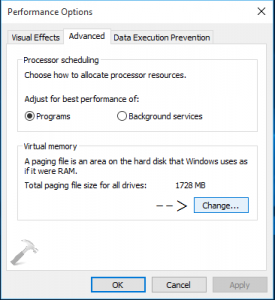 Ensure to uncheck automatically manage paging file size for all driver. This is advised so that you can avoid selecting paging option.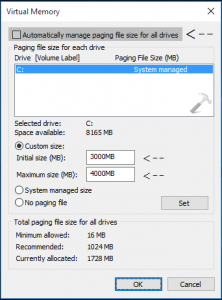 Finally, we can set values for Initial size and maximum size in the Custom option
Then apply the desired size to continue with your work.
If anyhow, it does not comply with your requirement then need not to worry. Use fix2 to get some extra memory.
Fix 2: Still showing the same message -Your computer is low on memory now follow these steps:
Go to search and type Edit Group Policy.
On the appeared window, click on Computer Configuration.
You will find Administrative templates and then after clicking on it. Go to System.
As soon as you click on system, you have to click on Troubleshooting and Diagnostics.
Further, click on Window Resources Exhaustion Detection and Resolution.
Make a double click on the setting on the right side window on Configuration Scenario Execution level.
After a double click, a window will appear on which you have to choose a Disabled option.
Then click on Apply and further click on OK.
Fix 3: System might be infected:
It might be any malware or file which may cause this error so all we need to do run full system scan with a strong updated antivirus programme.
Open task manager (Ctrl+Alt+Del) and check which program is consuming this much memory and end that task doesn't do it with services or processes if you are not aware of it.
Restart your computer.
Fix 4: Run Troubleshooting option:
Open control panel
Search for "Troubleshooting: Find and Fix problems"
Run system maintenance under "View all" tab.
Restart system.
Finally, after doing above-mentioned steps, you will get enough memory to work on your computer. You may now proceed with your work and if it's still showing the same error that – your computer is low on memory then please comment below in comment box and mention the steps you have followed if possible with screenshots I will try to provide you some more method to solve it in any special case.
" Please don't forget to follow us on facebook and twitter for some more useful tips and tricks"
READ MORE: