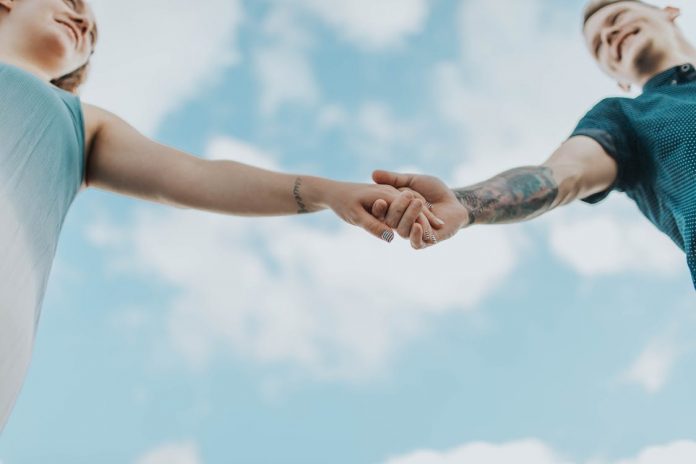 Many couples want a simple way to tell their partners that they are loved on Valentine's Day. Instead of spending a fortune, purchase an inexpensive gift and personalize it to add fun or romance to a relationship.
Buy Chocolate for Valentine's Day
Chocolate on Valentine's Day doesn't have to mean buying a large, expensive heart-shaped box of chocolates. Purchase a bag of Hershey's kisses, and then get creative. In a home without children or pets, leave a trail of kisses from the front door to the bedroom. For parents or pet owners, present a sexy note with the bag of chocolate kisses comparing the chocolates to real kisses to be collected later.
Give a Bouquet of Balloons
Place candies or love notes inside clear red balloons, suggests Bonny Albo in "Cheap Valentine's Day Ideas." Blow up the balloons to make a bouquet. Dating couples may want to use a balloon for each month or year together or married couples can use a balloon for each year of marriage.
Simple Lingerie as a Valentine
Novelty boxers or underwear are easier and cheaper to buy than expensive lingerie outfits. It is much easier to guess or sneak a peak at panty size, and most men's boxers come in standard sizes.
Start Valentine's Day With Coffee
Don't wait for the evening to have a special Valentine's Day. For the coffee or tea lover, shop a day in advance for a specialty coffee or tea. Spouses can start a special brew while their partners are in the shower or sleeping in bed. Add a simple breakfast and a personalized greeting card, and both partners will start the day with a smile.
Clean the House on Valentine's Day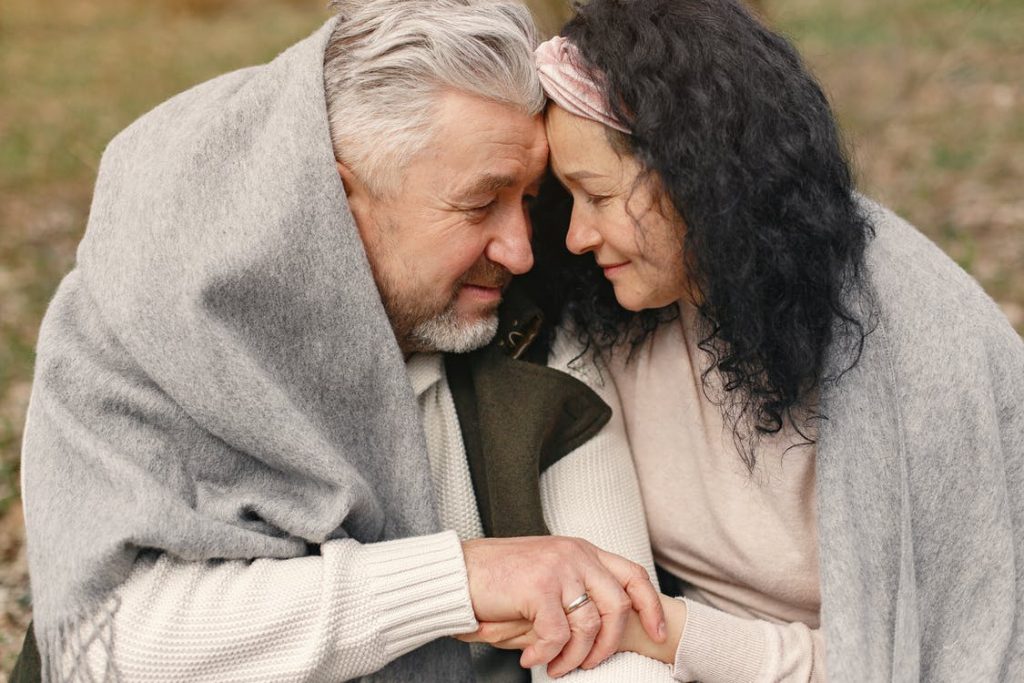 Coming home to a clean home can be a great feeling and a great gift. Take a little bit of time to straighten up the entryway and main areas of the home. Wipe down the bathroom counter, change the sheets on the bed and put away any clutter that reduces the bedroom's romantic vibe. Grab a soup starter, loaf of bread and bakery desert at the grocery store for around $10.
It's Raining Valentines
Some construction paper, fishing line, a marker and tape is all that's necessary to shower affection on a loved one. Cut a dozen or more hearts out of construction paper. "On each one, share a story about your relationship that shows how much you care," Albo recommends. Tape them to the bedroom ceiling.
Light Up the Night
To add a romantic vibe to the bedroom, purchase a red light bulb or two to replace the glaring white light. Red light bulbs can be purchased with the regular light bulbs in home improvement stores. Red light is much softer and sexier and can add an exotic feel to the bedroom.
Fun and Games for Valentine's Day
Strawberries may not be in season everywhere, but they can be purchased in most grocery stores. Add a spray can of whipped cream for a couple dollars more. Partners can indulge in strawberries and whipped cream as a tasty treat or use their imaginations to add some spice to Valentine's Day. Likewise, a bottle of bubble bath can be a thoughtful Valentine's Day gift on its own or a fun gift to share with a partner. Purchase a new deck of cards and spend the evening playing strip poker.
Make Your Own Valentine's Day Love Story
If your girlfriend or boyfriend is a big Taylor Swift fan, a little planning can result in an extra special Valentine's Day.
Cards for Taylor Swift Fans
Start by choosing two Valentine's Day cards. Look for romantic or old-fashioned cards that express your feelings and have a Shakespearean vibe. If you can't find a card you like in a store, try an online site like Zazzle to locate the perfect cards. Put the cards in separate envelopes. Address the cards to your sweetheart, put your return address on the cards and add proper postage.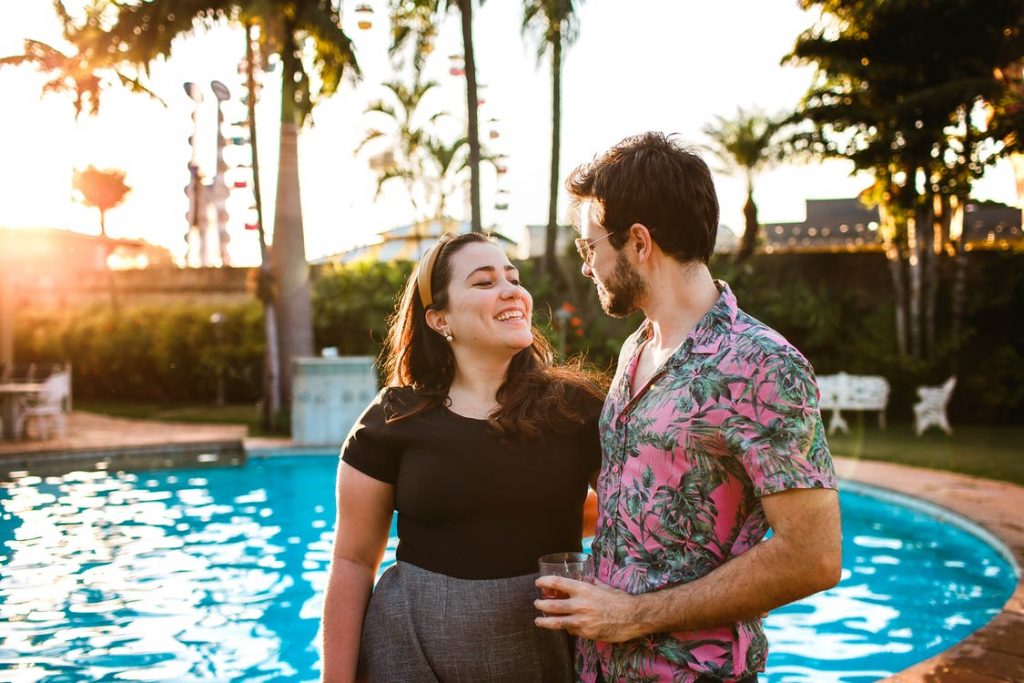 The next step is to send the cards to Romeo and Juliette − Romeo, MI, and Juliette, GA, that is. Cards sent to Romeo, MI, will receive a special Romeo and Juliet postmark. Place each card in a larger envelope with your return address and proper postage. Address the envelope with the card that needs a Romeo postmark to: Postmaster, Romeo MI Valentine Remailing, Romeo, MI, 48065. Address the envelope with the card that needs a Juliette postmark to: Postmaster, Juliette GA Valentine Remailing, Juliette GA 31046. The deadline for receiving cards in Romeo and Juliette is usually one week before Valentine's Day. If you are running out of time, consider sending the larger envelope priority mail to get it there faster.
Give Taylor Swift Concert Tickets
For lovers who enjoy live music, Taylor Swift concert tickets may be a nice choice as a Valentine's Day gift. The Taylor Swift fan in your life will be overjoyed to receive a Valentine's Day surprise if it is a set of tickets to one of her concerts. Check Taylor Swift's website to find concert dates and locations.
Other Valentine's Day Gifts for Swift Fans
For those who aren't ready to propose or aren't near a concert location, there are many other gift options for a Taylor Swift Valentine's Day. Swift's website offers many gift choices of various prices. Inexpensive options under $10 include an autographed set of guitar picks and leather bracelet. The leather bracelet says, "love, love, love" and can be tied on the wrist or arm. Watch the video of Swift tying the bracelet on before Valentine's Day so you can assist your loved one on the special day. The website offers other merchandise such as T-shirts, capris and more. Try to order early to avoid having to pay extra for faster shipping.
Downloading Taylor Swift ringtones on your lover's phone can be a nice touch. There are many of her songs to choose from, including "Love Story." Choose a favorite song for a boyfriend or girlfriend and download onto the phone. Every time the phone rings, he or she will think of you.
The Taylor Swift fan in your life will love a Romeo and Juliet theme for Valentine's Day this year. Use the song "Love Story" to build a romantic night. A little planning can create the perfect atmosphere for a night of romance or a marriage proposal. Just keep in mind the real story of Romeo and Juliet is a tragedy, in case you decide to rent the movie for the evening.