Whether you're planning to spend a minimal amount for a friend or colleague or splashing out a lot of money on a loved one, there will something on offer within your budget range.
Cheap Golf Presents
If you want to find a cheap present, there are plenty of practical items that make good gifts.
A golfer always requires plenty of golf balls and a small pack of three, which cost anything upwards of £5 for a mid-range variety, or a box of 20 or 24, which can be bought for as little as £15, ensures the gift will definitely be useful. There are many different balls available so discovering his or her preferred make of ball may be worthwhile before shopping.
A pack of tees, which come in an array of shapes and sizes from standard shaped to castle tees, can cost as little as 99 pence and are perfect as a small gift or as a stocking filler at Christmas time.
Another smaller gift idea is a ball marker, especially with the possibility of purchasing a personalized one from some online outlets.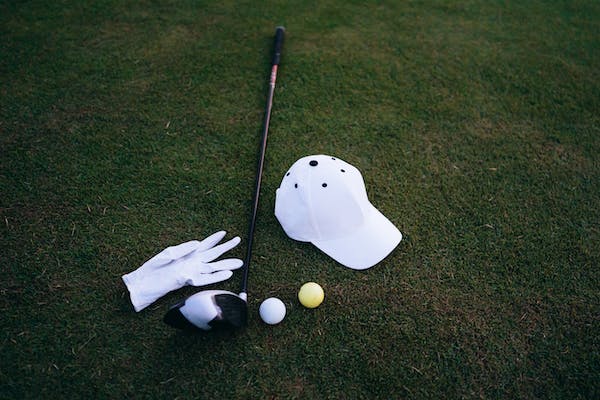 A golf glove falls into the same category in terms of being a great smaller gift. The majority of golfers use one (a right-handed golfer wears the glove on their left hand and a left-handed golfer wears it on his right hand) and the wear and tear during a round means that most players go through a few a season and therefore can never have enough. Gloves can be purchased from as little as £5 and usually come in three sizes – small, medium and large.
Another alternative it to purchase golf club head covers, which can cost from as little as £10 for a set. Most shops will sell a set of three for drivers and woods as well as full sets to cover the club heads of a set of irons. To keep it cheap, you could buy a putter head with one costing around £5 for the cheapest option.
Purchasing a golf voucher, be that to play at a certain course, for a certain golf shop or for lessons, also means that the present will be practically used and gives the recipient the chance to either choose their own gift, enjoy a round of golf and receive some practical advice from a professional.
Golf Clothing Ideas For A Present
Items of clothing always come in useful and caps and hats make good presents. Caps are available from most outlets (not just golf shops) in various colors and vary in price depending on the manufacturer, while golf stores and online outlets also stock a woollen and thermal hats ideal for golfers who play all year round.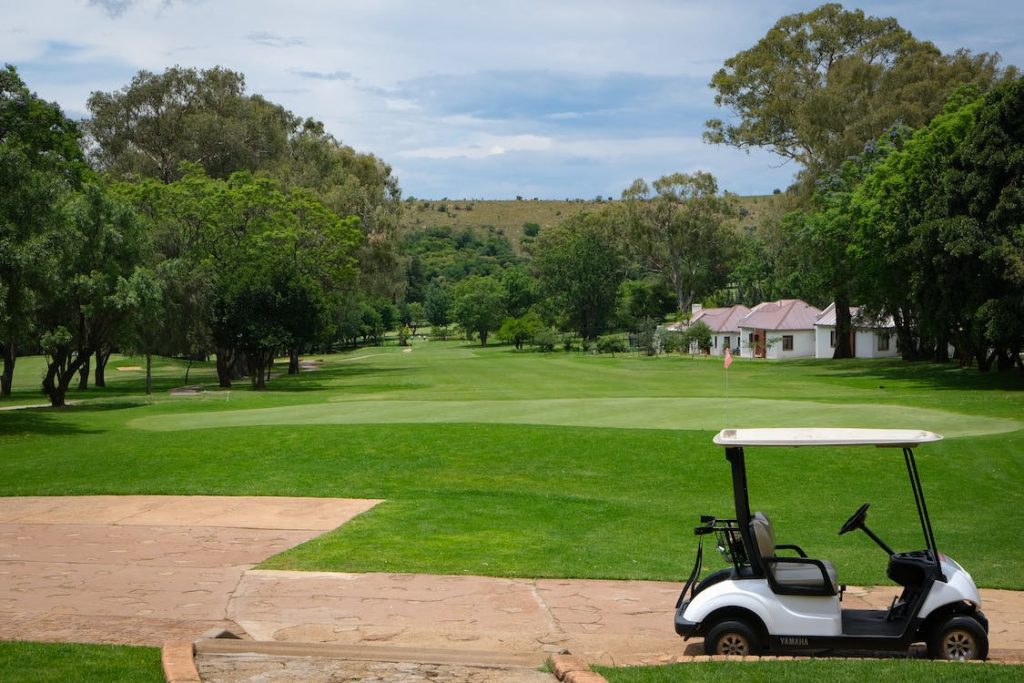 Shirts, jumpers, tank tops, trousers, socks, waterproof clothing and shoes all make good presents too. General sports stores will stock golf clothing from general sports manufacturers while golf shops will have items available from golf specific manufacturers. Prices will vary depending on the item that you are purchasing.
Golf shoes, which come in a variety of colors and styles from manufacturers such as Footjoy, Adidas, Nike and Stuburt, can cost anything upwards of £30 for a mid-range pair. One thing to remember with golf shoes is to opt for a pair one size bigger than normal.
Golf Presents With An Unlimited Budget
If money is no object and you're spending a fair amount on a present for a loved one, there is always the option of splashing out on a new set of golf clubs. A mid-range set of clubs will cost in excess of £500 with a top of the range set of clubs costing in excess of £1000. An alternative would be to buy one club – a driver or putter for example – but it is worth checking on their preferred manufacturer as the comfort of the club can mean a lot.
Golf lessons also make a great present – even for the most experienced of golfers. Beginners can improve their game immensely from a few coaching hours with a professional, while regular golfers can iron out some problems with their game. Prices vary on the rates of lessons so speak to your local club about booking some time with the professional.
A GPS device, which is used during a round of golf to discover distance to green for each shot, would provide a loved one with a trendy present. There are a host of manufacturers on the market and the devices can be bought from upwards of £200.
Golf trolleys also make a great present, particularly buying a battery powered one if your loved one currently uses a standard trolley which they pull along. Upgrading to a battery powered trolley like those offered by PowaKaddy and Motocaddy with cost anything upwards of £200 but a pull-along trolley can be bought for as little as £30.