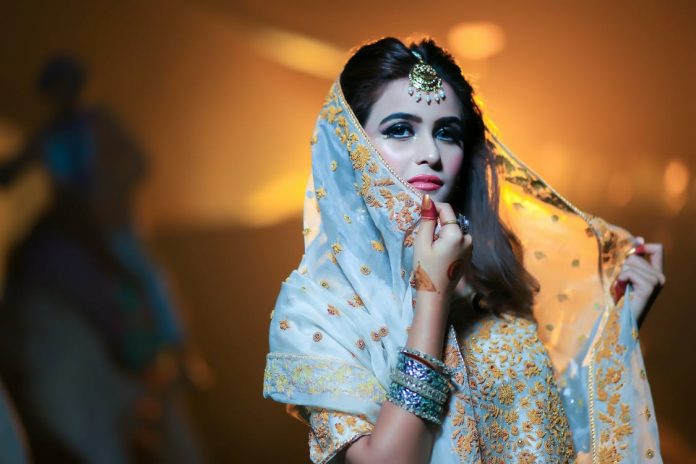 There is more to wedding jewelry than diamond engagement rings and pearls. No matter what style a bride chooses for her own special day, carefully selected jewelry can complement her look. Pearls are a wedding staple, whether a bride wears an heirloom stand and simple stud earrings, or opts for a more opulent look of a few strands and dangle earrings, pearls are a perfect accompaniment to her over all look.
"If you are a bride, you should remember that jewelry pieces are meant to accentuate the luxury and refinement of your wedding gown but not to be the main component of it," the All About Jewelry website states.
Annabellagio stresses that the look should be consistent, so if a bride chooses a dress with pearls or crystals, then her accessories should incorporate that look.
Brides Creating a Romantic Wedding Have Several Jewelry Choices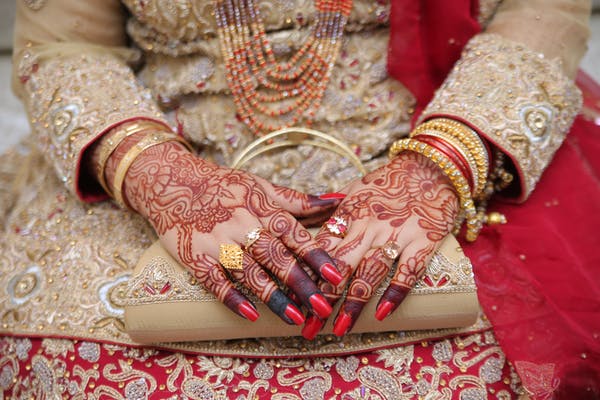 One of the leading online wedding sites, The Knot, encourages that a bride creating a romantic style, choose a "strand of pearls, a crystal beaded choker, or a heart-shaped platinum pendant."
At Annabellagio, a bride can input information about her dress and style, then the website provides information about suggested jewelry.
For instance, a romantic-style wedding calls for "curvy" jewelry. Be careful with necklaces, or don't wear one at all if the dress is very heavily embellished with sequins and beading. Necklaces should be close to the throat and kept away from the neckline of the dress. Earrings can be large or small and need to be selected with the bride's hairstyle in mind. If the bride has selected a tiara or veil with appliqued crystals or pearls, other jewelry should match.
All About Jewelry suggest using jewelry such as hair pin, headbands and tiaras with a floral motif for a romantic-style wedding.
A Classic-Style Wedding Almost Certainly Calls for the Bride to Wear Pearls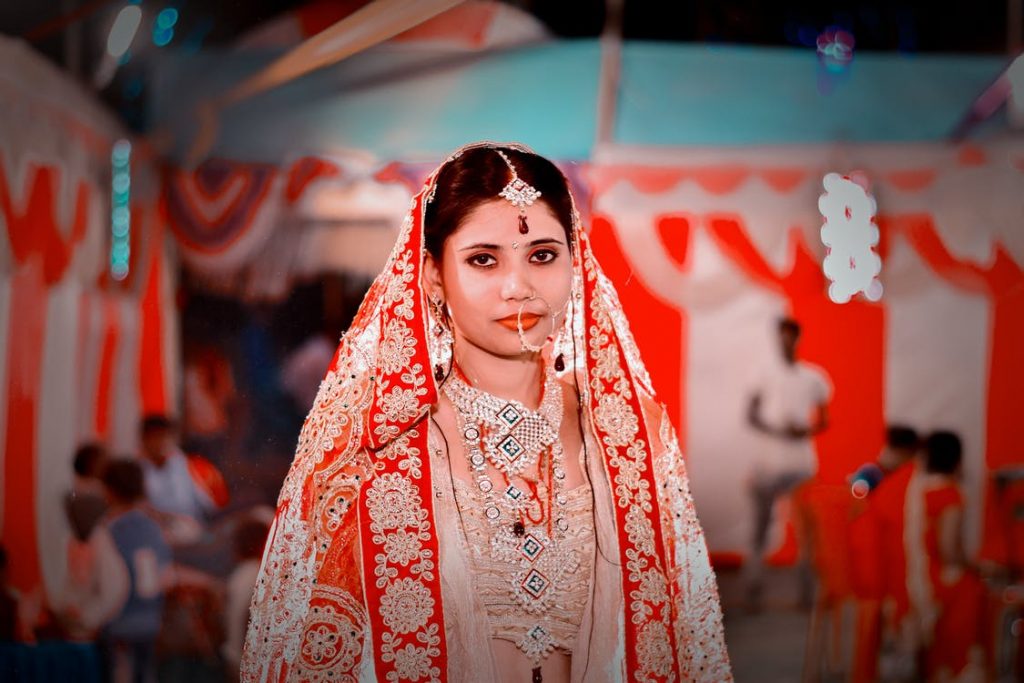 A bride who has chosen a classic style for her wedding will most likely opt for pearls and a bare minimum of jewelry. However, whatever jewelry she does choose to wear, it should match with any decoration on her dress and veil. Annabellagio urges a classic-style bride to "think 'simplicity' when choosing your bridal jewelry. Look for jewelry with clean, uncluttered designs. Consider keeping the number of pieces you wear to a minimum. When you visualize your dress, veil, and other accessories, if you have to ask 'Is it too much?' it probably is."
A Trendy Vintage-Style Wedding Does Not Necessarily Mean a Bride Must Wear Pearls

Vintage is all the rage in weddings. Just thinking about jewelry in conjunction with her vintage-style wedding, a bride may automatically thing "pearls." However, a more defining vintage look might be a large, vintage or heirloom piece of jewelry which she will use as a starting point for purchasing her wedding gown, veil and shoes.
A large chunky necklace will dictate the type neckline for her wedding dress. If it has colored stones, it might in part suggest a color scheme and will dictate any color trim on her dress. But if a bride has a piece of wonderful distinctive jewelry that she loves, why not build her look around it?
For a vintage wedding, Jewelry-Wedding suggests, "filigreed wedding rings embellished with geometric prints and flower ornament that make them look as refined as antique jewelry items." The site also encourages a bride dressing for a vintage wedding to wear bracelets, "a bride who's embellished her wrist with such a bracelet looks as an heiress of an old and very powerful family."
For the Bride Who is a Diva, There is Jewelry to Reflect Her Style and Personality
For the bride who shudders at the thought of a classic strand of pearls and who is a natural diva in her soul, there is an abundance of jewelry that should delight her. Annabellagio suggests pieces that dangle and sparkle, but warns against jewelry that competes with any embellishments on the dress such as pearls and sequins. If the dress is very heavily appliqued with pearls and crystals, a diva bride is better off choosing perhaps just earrings that make a statement. Certainly, all brides should keep necklaces away from the neckline of the dress.
Brides planning their weddings likely already know what type wedding they want and have a look in mind before shopping for their dress. Each bride needs to consider each piece in relation to all her other purchases. If there is a dramatic piece of jewelry in the family that a bride plans to wear on her wedding day, then she should build around that or even around any other item of personal sentiment that she has always intended to include in her special day. Jewelry should complement a bride's look, not detract or distract from it.