RSS feeds i.e. Rich Site Summary or Really Simple Syndication, which is a format for turning in often changing internet content. Many information-associated websites, weblogs, and different online publishers syndicate their content material as an RSS feed to whoever wants it. You have also noticed that on some website's text or image buttons showing "subscribe via RSS". In this article, you will know about most popular RSS feeds.
In simple terms, RSS feed explain as it helps website owners to get their content updated to subscribers more quickly by simply submitting RSS feeds to various XML and RSS directories. Moreover, RSS is the powerful format of delivering fresh content on the web regularly. Currently, most news-related sites, as well as online publishers, syndicate their content as an RSS. In general, RSS is a powerful option for the people who use the web regularly. This will saves your time also ensure your privacy. Currently, most sites offering RSS feeds so it growing rapidly.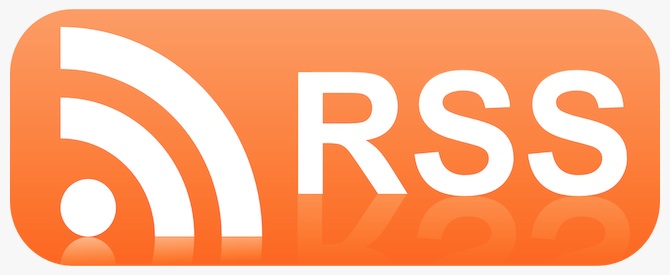 Perhaps, Feed Reader or News Aggregator software also allows users to take the benefits of popular RSS feeds from different sites at the same time this will also display them to use. Now there are different types of RSS Readers available that also compatible with different platforms. Most importantly, this method also allows us to increase efficiency. Sturdy RSS reader is the perfect choice when you read content on the web it can simplify all the complications. RSS changes everything and it is notifying you about breaking news, headlines related to the website. Even RSS feeds can be used for many other purposes. In most cases, you will get all information you need.
                         Most popular RSS feeds
As I RSS feed explained above, it simplifies the way we view and allows us to enjoy it on different platforms without any display issues. At the same time, RSS feed also makes it possible to track when new content posted. RSS is really active at the same time completely free.
In large volume, RSS feed is available on the internet but we picked most popular RSS feeds to know which are on top. Below you will get the popular list of RSS feeds.
| | |
| --- | --- |
| Lists of RSS feeds | Website page |
| TechCrunch | https://feeds.feedburner.com/techcrunch |
| Simply Recipes  | http://feeds.feedburner.com/elise/simplyrecipes  |
|  BoingBoing  | https://feeds.feedburner.com/boingboing/ibag |
| Mashable  | https://feeds.feedburner.com/Mashable |
| Read/Write Web  | https://feeds.feedburner.com/readwriteweb |
| John Battelle's Searchblog  | https://feeds.feedburner.com/JohnBattellesSearchblog |
| 43Folders  | https://feeds.feedburner.com/43Folders |
| 37signals  | https://feeds.feedburner.com/37signals/beMH |
|  DumbLittleMan  | https://feeds.feedburner.com/DumbLittleMan |
| Interesting Thing of the Day  | https://feeds.feedburner.com/InterestingThingOfTheDay |
| CrunchGear  | https://feeds.feedburner.com/crunchgear |
People widely utilize the popular RSS feed readers including FeedReader, Amphetadesk, NewsGator, etc. Also, some effective web-based feed readers are available such as Google Reader, My Yahoo, etc. Once you have found the powerful Feed Reader, then you can easily find sites that syndicate content. Popular RSS feed not only used for just combining music, videos, news, but RSS is also a fantastic way to organize as well as consume the web.
Want more updates from us? then Join us on social media network to get latest updates from our side.