Every 2nd person today wants to be a blogger. Youngsters start their blog with great enthusiasm but often fail. Blogging Failure is mainly because people are not able to get the desired result.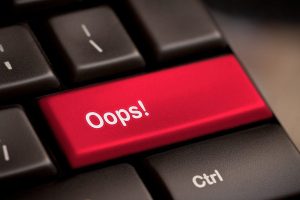 Here are some common reasons of Blogging Failure – Why people fail as a blogger:
1.) Insufficient Knowledge:
Whether it is Blogging or any other business having complete knowledge is important. You don't have to start a blog right away. Before starting a blog you need to perform a complete research about your niche. You should choose such niche in which you have decent knowledge and interest.
2.) Not giving desired time:
Blogging is a low investment business but it requires time and effort. Most people start with their blog but fail to post regularly and give other things proper time. You need to post informative articles on a daily basis when you start and it should be promoted daily.
3.) Losing Patience:
Earning from a blog is a slow process; you cannot start making money overnight. People fail to understand this and stop putting in efforts after few days/months. It is important for every blogger to understand keeping patience and constant effort will give them success.
4.) Weak SEO is a big reason for Blogging Failure:
Search Engine Optimization is one way to increase traffic. Trafficking is the only way to make your blog successful. People neglect the idea of Keywords and SEO hence are not able to earn and eventually fail.
5.) Improper writing
The key for a successful blog is,' keep the content simple'. If the content will be simple, it will reach to more people. Several new bloggers end up creating a mess while writing a unique content. There are bloggers who even compromise with the quality of content in rush of increasing the quantity.
6.) No Planning:
Like any other business blogging even requires planning. New bloggers fail to plan their actions this is one major reason for their failure. You need to do goal settings for blog success in the desired time frame and mark up achievements. You need to do proper analysis towards your goal and achievements on weekly basis initially.
7.) Lack of Promotion:
To make any business successful we need good promotion of that particular business. We need to always promote our blog using social networking sites.
If you are able to avoid these silly mistakes then you can surely be a successful blogger. Go write your heart out, but with proper planning.
READ MORE: